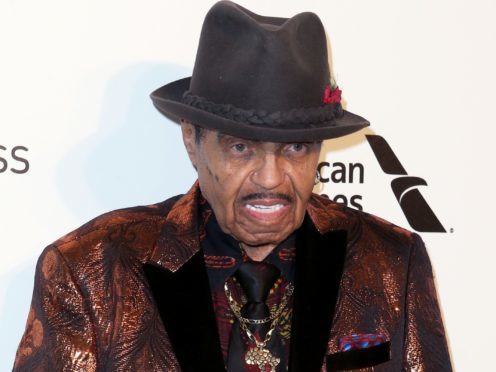 Joe Jackson was the patriarch of what is perhaps entertainment's most famous family and ruled his children with an iron fist.
His cruel methods produced the famed Jackson 5 and the King Of Pop in Michael Jackson while his daughter Janet has sold over 100 million records worldwide.
But their success was dogged by claims of abuse at the hands of their father.
Determined to make his children into a famous pop group, Jackson forced them to rehearse to the point of exhaustion, whipping them with a belt if they made a mistake.
Michael would later claim he was so scared of his father he would vomit at the sight of him.
Jackson fathered 10 children with his wife Katherine. As well as the Jackson 5 – Jackie, Tito, Jermaine, Marlon and Michael – he sired Rebbie, Randy, La Toya and Janet.
Brandon was born in 1957 but died within 24 hours.
An eleventh child, Joh'Vonnie Jackson, was born out of an extramarital affair.
Joseph Jackson was born to Samuel, a university professor, and Crystal Lee King, in the US state of Arkansas on July 26 1928.
He was the oldest of five children, having two brothers, Lawrence and Luther, and two sisters, Lula Mae and Verna Mae.
His parents separated when he was 12 and Jackson moved with his father to Oakland, California.
But when his father remarried, an 18-year-old Jackson was reunited with his mother in East Chicago, Indiana.
While pursuing a boxing career, he met his future wife, Katherine Scruse, but first married someone else before divorcing a year later.
He married Katherine in 1949 and they bought a house in Gary, Indiana, welcoming their first child, Rebbie, six months after they tied the knot.
In the early 1960s, Jackson began nurturing his growing family's musical talents, beginning with his eldest sons Jackie, Tito and Jermaine. Later, Marlon and Michael would be welcomed to the band.
Initially called the Jackson Brothers, the group changed their name to the Jackson 5 and one of the decade's biggest-selling acts was born.
After working their way up through smaller venues, the group signed their maiden record deal in 1968 with Gordon Keith, the first president of Steeltown Records.
Just over a year later, the Jackson 5 signed to the famous Motown label.
They achieved worldwide acclaim after releasing their first single for the record label, I Want You Back, in October 1969.
The Jackson 5 enjoyed further success with hits such as Never Can Say Goodbye and Dancing Machine.
In 1971 all with the exception of Jermaine left Motown for Epic Records.
They were inducted to the Rock and Roll Hall of Fame in 1997.
But perhaps Jackson's most enduring legacy will be his son Michael. A global icon, he has had a profound impact on popular culture through his music, dancing and fashion.
Albums such as Thriller, Bad and Dangerous were wildly popular both commercially and critically.
Michael, no stranger to controversy, was one of the world's most revered popstars when he died of a drug overdose aged 50 in 2009.
He made allegations of physical and emotional abuse against his father.
During a 1993 interview with Oprah Winfrey, Michael alleged his father beat him, called him ugly and made him so scared he would vomit at the sight of him.
He said: "I love my father, but I don't know him. Sometimes I do get angry. I don't know him the way I'd like to know him.
"My mother's wonderful. To me, she's perfection. I just wish I could understand my father."
Winfrey asked Michael why his father beat him, but he could offer no explanation.
He said: "I don't know if I was his golden child or whatever it was. Some may call it a strict disciplinarian or whatever, but he was very strict. He was very hard. Just a look would scare you.
"There's been times when he'd come to see me, and I would get sick. I'd start to regurgitate."
Despite Michael's public claims of abuse, the pair later reconciled and during a 2001 speech at the Oxford Union, the King Of Pop excused Jackson's behaviour, blaming his upbringing in the deep South during the Great Depression and the Jim Crow years.
In July 2015, Jackson suffered a stroke while celebrating his 87th birthday in Brazil.
And in June 2018, it was reported he was bed-ridden in a Las Vegas hospital in the final stages of terminal pancreatic cancer.
Jackson died aged 89 on Wednesday June 27, according to US gossip site TMZ, after a battle with pancreatic cancer.
In a 2014 interview with the New York Post, Jackson was asked if he had any regrets.
He replied: "Not at all. I don't live that way."