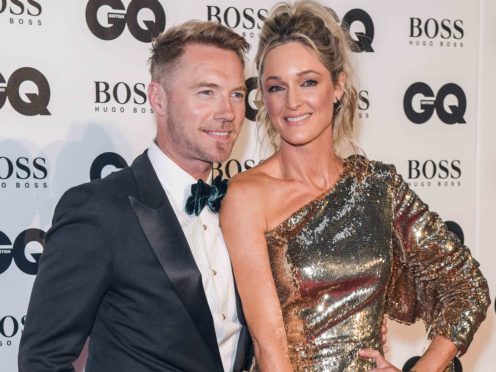 Ronan Keating has revealed he had a run-in with a queue-jumping British actress at the GQ Men of The Year Awards.
The Boyzone singer attended the ceremony with his wife Storm, but said he had a disappointing experience with an unnamed star.
Speaking on his Magic Breakfast show, he said: "You know the red carpet gets backed up a little bit. Always at all these events, whatever you do there's a little bit of a queue at the red carpet.
"Storm and I are standing there and having a chat with Erin O'Connor, the model and the lady from Game Of Thrones – Brienne of Tarth [Gwendoline Christie].
"We're having a chat, having a bit of craic and I can see this figure coming… and they're moving at speed.
"There's no one with them, they're on their own. There's this kind of flowing Bollywood style dress.
"In they walk, past us, through the queue, past the whole queue, straight to the top of the red carpet, in front of the photographers and boom – hand on the hip."
"You can just see everybody in the queue – everyone's just looking, going 'who the f does she think she is?!'
"You wouldn't mind if there was one of these American publicist people going 'out of the way, excuse me'.
"But no, on her own, on her tod, walked straight in. Top of the queue, passed everyone out."
Keating's co-host Harriet Scott pushed Keating to reveal the identity of the star, saying – "She's a British actress, in a big blockbuster about a big event in World War II, something like a pivotal moment in World War II. She seemed like a really laid back person."
Keating replied: "We were disappointed, we wanted to really like her, but we don't anymore."