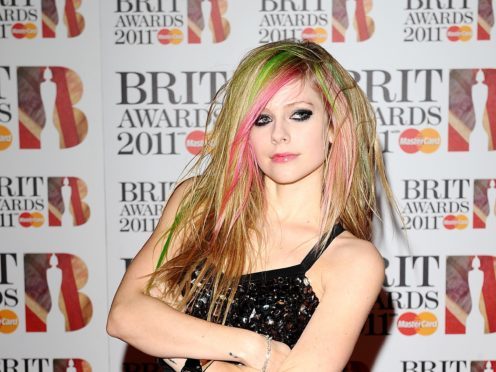 Avril Lavigne announced her first album in five years as she opened up on her battle with a debilitating illness.
The Canadian singer, 33, wrote an open letter on her website detailing her struggle with Lyme disease, which has a range of symptoms and can leave the victim exhausted.
Lavigne said she has endured the "worst years of my life" and has been through "both physical and emotional battles".
As she announced the name and release date of the first single from her new album, Lavigne described writing the song at a time when she thought she was going to die.
She said Head Above Water, set to be released on September 19, was written on a bed "during one of the scariest moments of my life. I had accepted death and could feel my body shutting down."
She added: "I felt like I was drowning. Like I was going under water and I just needed to come up for air. Like I was in a river being pulled in a current. Unable to breathe."
Lavigne did not reveal the name or release date of the album.
Lavigne's debut album, Let Go, propelled her to international fame in 2002, and she has since sold more than 40 million records worldwide.
She first revealed she had been diagnosed with Lyme disease, which is spread by ticks, in 2015.
Other famous sufferers include the supermodel Bella Hadid and the singer Shania Twain.
Lavigne wrote she is speaking out to raise awareness of the disease.
She said: "I have decided to be truthful about my struggle, open and more vulnerable than ever before.
"And to be honest, part of me doesn't want to talk about being sick because I want it to all be behind me, but I know I have to. Because not only is it a part of my life, I need to bring awareness to the severity of Lyme Disease."
The letter ended on a positive note, stating: "I now have a very strong, triumphant, powerful and true record to me and my experiences over the last few years.. I'm so excited to be returning with new music and to have you on this journey with me. Let's do this! New era!"