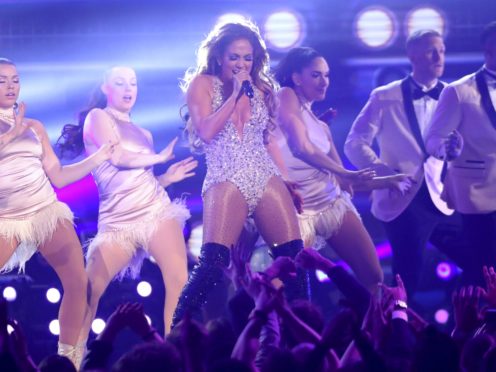 Jennifer Lopez paid tribute to the Motown record label at the Grammy Awards – but viewers at home did not appear impressed.
Taking to the stage of the Staples Centre in Los Angeles and backed by a troop of dancers, the vocalist sang a medley of hits including Square Biz and Please Mr Postman to celebrate Motown's 60th anniversary.
The 49-year-old was joined by Alicia Keys and Smokey Robinson, the founder and frontman of The Miracles, the vocal group that came to define Motown's sound.
But people watching at home asked why a black performer could not have been chosen to honour a label with such a deep association with black culture.
One fan suggested that the trio of singers who sang a tribute to Aretha Franklin earlier in the ceremony should have also performed the Motown tribute.
Another suggested she had lacked energy.
Some were more explicit about wanting a black artist to have taken the slot.
Others simply posted animated images showing their displeasure.
A final viewer suggested it was the fault of the event organisers.
Motown Records was founded by Berry Gordy in 1959, and the Detroit-based label was home to artists including Robinson, The Temptations and Michael Jackson.