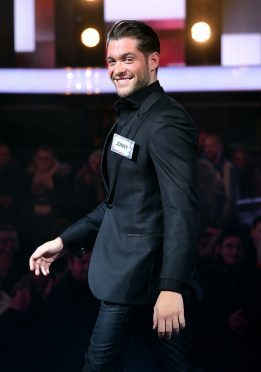 It looks like an unlikely friendship could be on the cards in the Celebrity Big Brother house as former MP Ann Widdecombe and Love Island's Jonny Mitchell find common ground with their views on feminism.
In clips shared ahead of Saturday night's show, viewers were given a glimpse of the female residents' first impressions of their new housemates before meeting them in the flesh.
In a short video introduction, Mitchell told the room: "Feminism probably has gone too far.
"I'm going to a house full of women, what's not too like? They won't have seen men for a few days so hopefully they will be happy to see us."
While his words churned stomachs in the Channel 5 house – prompting Jess Impiazzi to say "I don't like him now", – Ann said in his defence: "Why was your attitude all so immediately negative?"
When Rachel Johnson reminded her: "He said feminism had gone too far, Ann," she responded knowingly: "Oh, it has."
But Widdecombe was left "not that impressed" by Daniel O'Reilly – also known as comedian Dapper Laughs – who said: "Is gender an issue for me? No, my gender is fantastic, how's your gender?"
The housemates were given a chance to assess all of their counterparts following their entry into the house on Friday night.
India Willoughby let out a strained sigh as self-proclaimed "genderqueer, pansexual, polyamorous, vegan, atheist, feminist, blonde Australian" Courtney Act, was unveiled, shortly after making headlines with a dramatic entrance as she lost her skirt.
Meanwhile, almost all of the gang applauded at the mention of former ballet dancer Wayne Sleep, who admitted preferring the company of women to men.
They were also impressed by The Apprentice hopeful Andrew Brady, who used "spooning" as an analogy for gender equality, and US singer Ginuwine, who said it was "truly vital" for him to teach his daughters the value of independence.
Meanwhile, Johnson predicted a new house catchphrase influenced by former Boyzone star Shane Lynch.
:: Celebrity Big Brother continues on Channel 5 at 9pm on Saturday.