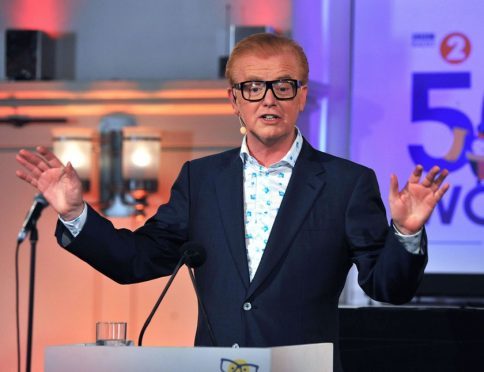 The BBC said it would be making more "substantial pay cuts" for some male presenters – as a boss at the corporation appeared to defend high earnings for its entertainment stars.
A review has found "no evidence of gender bias in pay decision-making" at the BBC.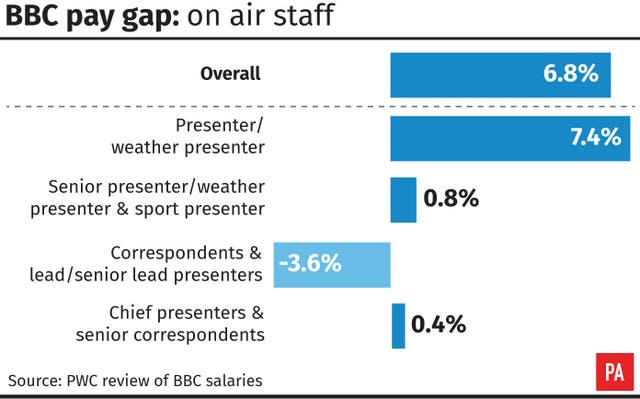 BBC Women criticised the on-air review, saying it had been "focused on news and news-related areas, therefore excluding some high-earners".
As part of its five-point plan, the BBC said there would be more "substantial pay cuts for some men and pay rises for some men and women", and a new pay framework.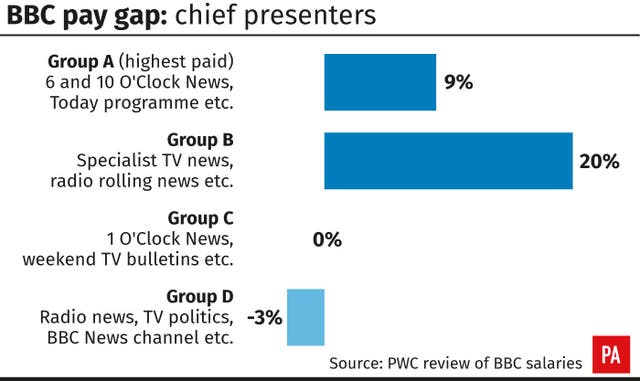 But newly-appointed director of news and current affairs Fran Unsworth appeared to defend the salaries of top earners from entertainment and sports, such as Graham Norton, Gary Lineker and Chris Evans.
Evans is paid around £2.2 million and Lineker around £1.7 million.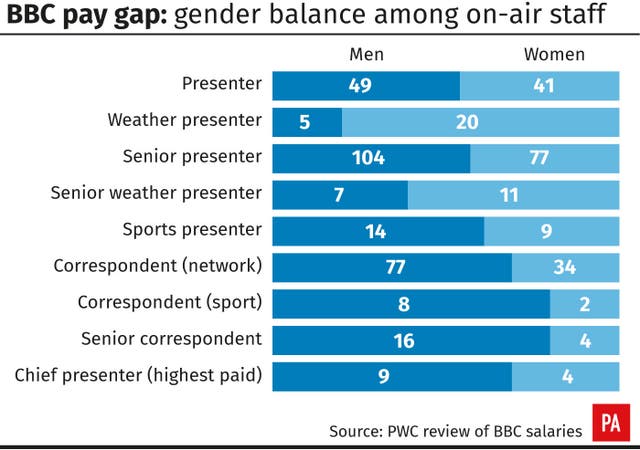 Unsworth told BBC News: "Well, I think it's the point … that these really are operating in different markets.
"Entertainment is a much more competitive market than news is, and has become increasingly competitive.
"And if we want to stay relevant … if we want to be popular, which we do, we take the licence fee from everybody, so we have a duty to make sure everybody gets something out of it, then we are going to have to employ the best people…"
She said of Radio 2, the home of DJ Evans: "It's the most listened-to radio station in Britain and they are operating within that market."
The review, carried out by PricewaterhouseCoopers, said there was a "lack of clarity and openness about the basis for pay decisions" at the broadcaster.
But it found "no evidence of gender bias in pay decision-making".
It found that presenters of flagship news programmes, including the Six and Ten o'clock news bulletins and Today on Radio 4 have, have a 9% gender pay gap.
But in the next category of news presenters, working in TV specialist news, news-related magazine programmes on radio, and high-profile radio rolling news, there is a 20% pay gap between men and women.
BBC Women, which includes presenters such as Jane Garvey, Mishal Husain and Victoria Derbyshire, criticised the on-air review.
"The on-air review should not be confused with an equal pay audit of all the BBC's presenters, on-air editors and correspondents," they said in a statement.
"It has been focused on news and news-related areas, therefore excluding some high-earners.
"There's been no transparency on which individuals were included or why."
They added: "We hope today's commitment from the director-general to put equality at the heart of what the BBC stands for results in swift and meaningful change for women in all roles and at all levels at the organisation."
The BBC said that "for the 168 people appearing on our highest-profile output the range of pay is much too wide" while "the pay at the top is too high and, at the very top of the range, there are more men than women".
But of the BBC staff who are on-air presenters, editors and correspondents in news and news-related areas, the review cited a 6.8% gender pay gap, lower than the 9.3% BBC average.
The BBC, which has been criticised for a lack of transparency in the past, vowed to become "the most transparent organisation when it comes to pay, saying that "everyone will be able to see the pay range for virtually every job in the BBC".
It will "do more to explain the pay of each presenter paid over £150,000" and
review the progression of women in the BBC.
It said it will "accelerate progress towards equal representation of men and women at all levels on-air, and also towards closing the gender pay gap by 2020."
"Through the year, we will continue to make changes to our on-air line-ups at a faster rate," it said.
It blamed many of the difficulties on a "complex and bureaucratic system" created by too many job titles – more than 5,000 different titles and job descriptions.
Since July, around 230 individual cases have been raised at the BBC by men and women.
The broadcaster said that it has "addressed close to half of them and are working through the rest with the people concerned".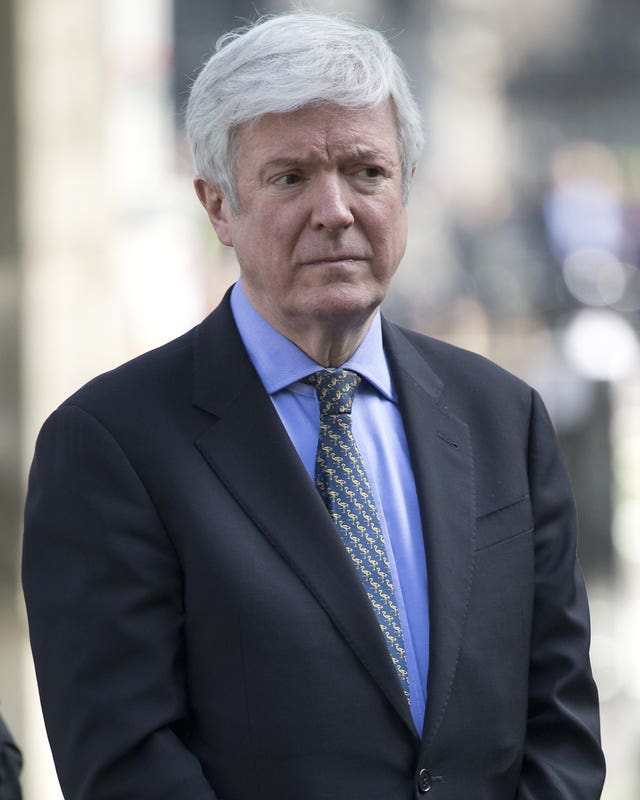 While publishing today's review, BBC director-general Tony Hall said: "The BBC believes in equality. No-one should be paid differently because of their gender."
He added: "Today's report does not find evidence of gender bias in decision-making, but it shows that we have real and important issues to tackle, particularly in some areas of news and current affairs, and I'm determined to get it right."
The BBC's China editor, Carrie Gracie, resigned from her role in protest at inequalities.
Broadcasters John Humphrys, Huw Edwards, Nicky Campbell, Jon Sopel, Nick Robinson and Jeremy Vine reduced their salaries.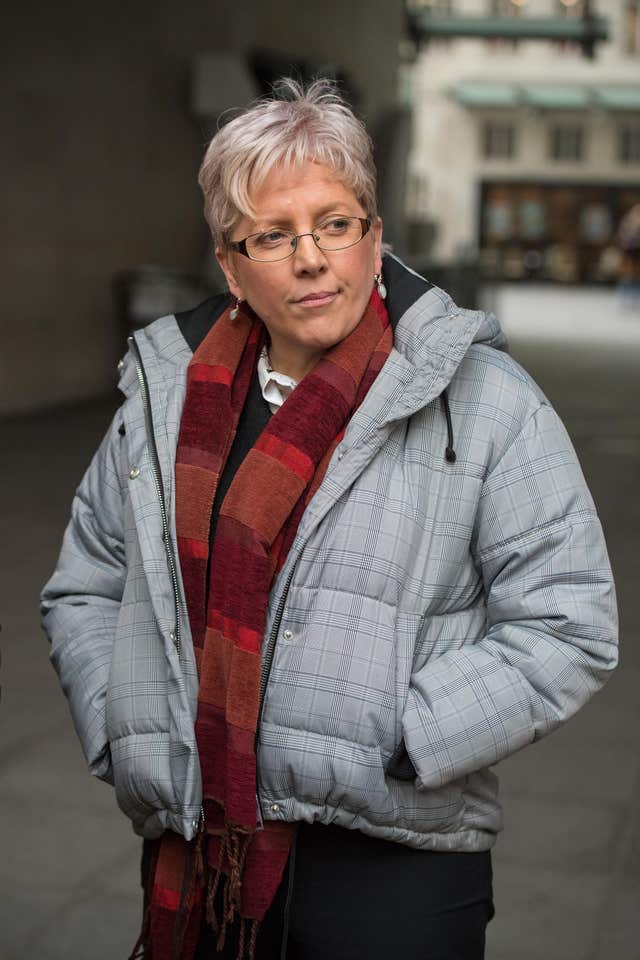 The BBC has proposed a £320,000 cap on its news presenters' salaries after an outcry over gender pay inequality, according to BBC News.