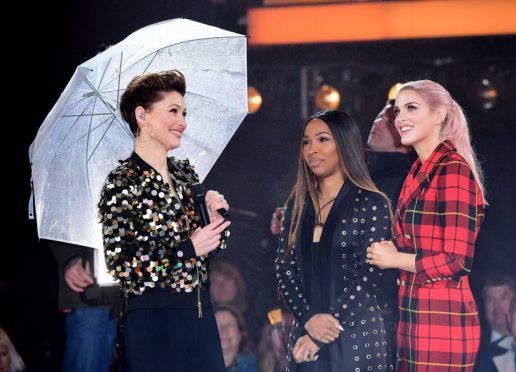 Ashley James, Malika Haqq and Amanda Barrie were booted from the Celebrity Big Brother house in a triple eviction just days ahead of the final.
James and Haqq were revealed as the ninth and 10th stars to be evicted, ahead of Barrie later in the live episode.
Former Coronation Street actress Barrie, 82, giggled her way through her exit interview, during which host Emma Willis had to step forward to fix her microphone that had been knocked loose.
Barrie said leaving the house was "the most peculiar" thing.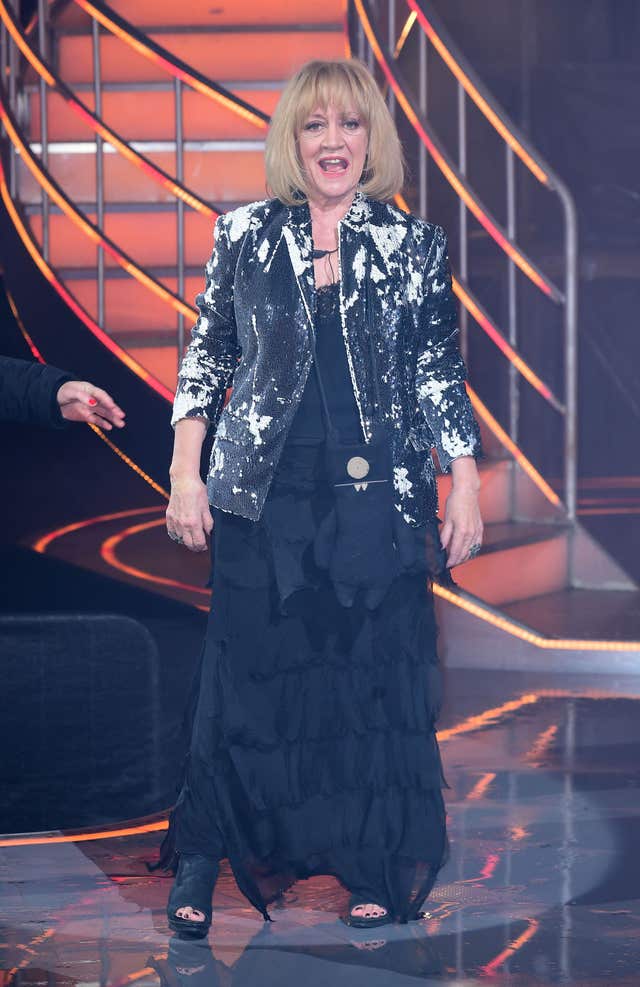 She defended her friendship with former MP Ann Widdecombe, with whom she grew close in recent weeks, and insisted that she did not see befriending her as a "challenge".
Barrie said she wanted to be friends with Widdecombe because the other housemates were "trying to persuade people to go against her".
"I thought it was a sort of playground thing," she said.
She added: "I think anybody that has done the Strictly Come Dancing pantomime can't be all bad – I sort of twigged it quite quickly, she's soft-centred."
Barrie said it felt like she had been in the Celebrity Big Brother house for "about four years".
Former Made In Chelsea star James said it was "overwhelming" to be out of the house after four weeks in lockdown, while US reality TV personality Haqq said she was ready to leave.
Referring to her romance with US R&B singer Ginuwine, who was the fifth celebrity to leave the house, James said: "I can't remember not liking him, I think we connected straight away."
She joked that it was "so weird" to see him sat with her parents in the audience after her exit.
James, 30, appeared unsure when questioned about the future of their relationship, but said: "I'm excited to spend time outside of the house with Ginuwine and, I think, either way, we'll be good friends.
"We'll have to see what happens when we're not in this surreal bubble."
Haqq, 34, said: "I'm really happy I made it this far."
The US TV star, who is best friends with Keeping Up With The Kardashians star Khloe Kardashian, said she had experienced extreme highs and lows and that she often wanted to leave, but that she stayed "because of my housemates".
"When I was thinking about myself, I was already out of the door," she said, adding that she is proud to have lasted for so long and that it was a "testament to the people that I was around that made it worth it for me to stay."
Widdecombe, Shane Jenek/Courtney Act, Shane Lynch, Wayne Sleep and Jess Impiazzi are through to the final of Celebrity Big Brother, where one of them will be crowned the winner of the series.
Celebrity Big Brother airs at 9pm on Channel 5.