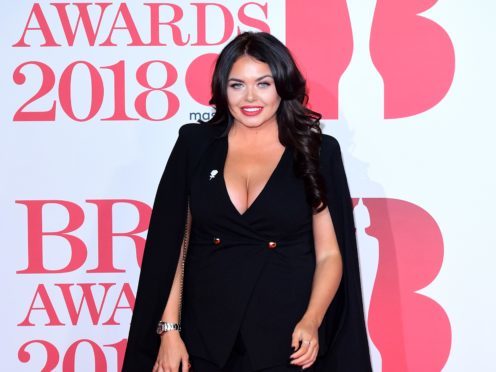 Scarlett Moffatt has revealed aspirations to follow in James Corden's footsteps by taking her TV career to the US.
The former Gogglebox star is part of the Saturday Night Takeaway team in Orlando, Florida, for the show's live finale this weekend.
Speaking ahead of the episode, Moffatt said she would "love to do something" in the US but thought her geordie accent and sense of humour may hold her back.
"I think it's really fun and everyone's really friendly," she said.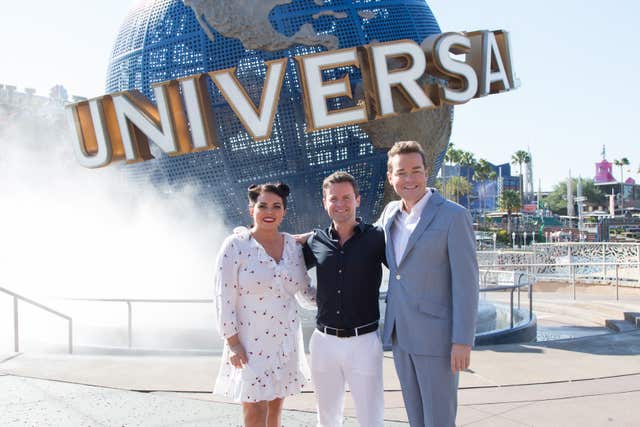 "The only problem is I'm super sarcastic and I don't know if my sarcasm would go down well. And my accent.
"But yes I would love that – to do a James Corden," she added.
Moffatt has been in Orlando all week filming alongside Declan Donnelly, who will be presenting the show solo after Ant McPartlin stepped away from commitments when he was charged with drink-driving last month.
Asked if there was any extra pressure filming the show in the US, Moffatt said: "I don't think it's extra pressure, I think it's just a bit more nerve-wracking because it's a bigger live audience over here."
The 27-year-old, who has been part of the Saturday Night Takeaway team for two series, said mistakes were "part of the fun" of live television.
"You have to embrace it and roll with it because actually those unscripted moments are the standout moments that you think about when you look back," she added.
The finale – to be broadcast live from Universal Orlando Resort on Saturday night – will see Donnelly, Moffatt and Stephen Mulhern joined by R&B star Jason Derulo, US actress Denise Richards, singer Craig David and pop duo The Rembrandts.
In the audience will be more than 200 winners from across the UK who were flown out to Orlando by ITV in a specially chartered Virgin flight.
Last weekend Donnelly made his solo TV presenting debut after McPartlin stepped away from commitments.
The TV presenter, who has been a part of duo Ant and Dec for nearly 30 years, was due to appear at Wimbledon Magistrates' Court on Wednesday charged with the offence.
But the hearing was adjourned to April 16, a spokeswoman for the court said.
McPartlin was charged by postal requisition on March 21 after allegedly being involved in a collision with two other cars while he was driving his Mini in Richmond, west London, on March 18.
Ant And Dec's Saturday Night Takeaway, which is now in its 15th series, has been nominated for best entertainment show at the TV Baftas.
The finale airs on Saturday at 7pm on ITV.