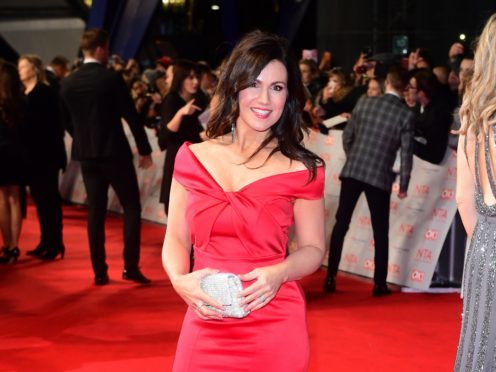 Susanna Reid has received a present of coffee and milk from boxer Tyson Fury after he advised her that she could lose weight if she drank black coffee.
But he told her she looks "great" after the presenter joked that she felt "fat shamed" by his comment, which came during an interview on Tuesday's Good Morning Britain.
Talking about his return to the ring, Fury spoke of his recent dramatic weight loss, saying the trick was drinking black coffee and eating a low-carb diet.
Fury then asked Reid what was in her mug and, when she revealed it was white coffee, he said: "Change it to black coffee then and you'll lose weight … Not that you need to!"
During Wednesday's episode of the ITV programme, Reid revealed that Fury had sent her a seemingly apologetic gift.
She said: "I have received a lovely present from Tyson Fury – it's some coffee and, crucially, it comes with milk."
The presenter said she "felt sorry for him" after he was criticised for his remark.
Reid added: "The note that comes with it reads: 'To Susanna – keep drinking it white, you look great on it'."