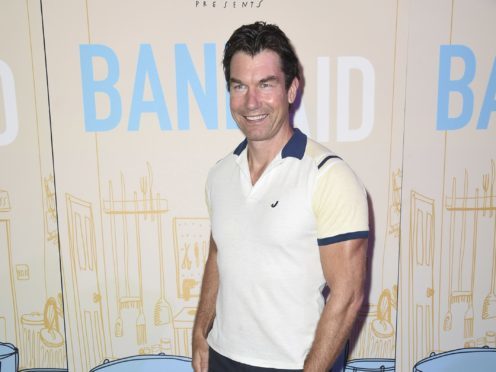 Jerry O'Connell has given a new look at his character on The Big Bang Theory.
The Stand By Me actor will star as the brother of Sheldon Cooper, played by Jim Parsons.
O'Connell shared a photograph of himself and Parsons in character, in which he is sporting a long wig and a large belt buckle while touching Parsons on the shoulder.
He wrote on Twitter: "No that is not Patrick Swayze that is me and I play Sheldon's brother Georgie tomorrow on @bigbangtheory."
It will be the first time the character is shown on The Big Bang Theory, although the younger version has appeared on Young Sheldon.
Viewers have already met the scientist's mother Mary, played by Oscar nominee Laurie Metcalf and his twin sister Missy, played by Courtney Henggeler.
The new character will appear at the wedding of Sheldon and Amy Farrah Fowler (Mayim Bialik).
The episode will air in the US on network CBS on Thursday.