An opera singer, two performing dogs and a 14-year-old street dancer are just some of the diverse acts to have triumphed in Britain's Got Talent since its launch in 2007.
The latest instalment was won by comedian Lee Ridley, also known as Lost Voice Guy.
Here we look at what the previous winners have been up to.
Paul Potts (2007)
Mobile phone shop employee Potts shot to fame when his opera singing saw him crowned BGT's first ever winner.
The Gloucestershire-born singer's multi-platinum debut album One Chance shot straight to number one in the UK, and he followed it up with number five hit Passione in 2009.
After BGT, Potts embarked on numerous tours and appeared on television shows around the world.
He also inspired a successful film about his life, also called One Chance, which starred James Corden.
Two years ago the 46-year-old took his first professional full-length opera roles, in Puccini's Tosca at Chiswick House and Wagner's Der Fliegende Hollander in Hungary.
George Sampson (2008)
Sampson took the BGT title at the age of 14, after impressing the panel with his street dancing skills.
He went on to combine his dance career with acting, appearing in West End hip-hop musical Into The Hoods, British film StreetDance and its sequel, and BBC drama series Waterloo Road.
In 2016 he had a recurring role in Emmerdale.
Now 24, Sampson recently underwent a hair transplant after revealing that spinning on his head had left him with a bald patch.
The star – who said genetics and stress-related alopecia also contributed to his hair loss – wrote on Twitter at the time: "I want my own hair, I am only 23 and balding seems like something which happens to older men so I decided I will go through with the transplant."
Diversity (2009)
The dance troupe from London beat singer Susan Boyle to win the third series of the show in a nail-biting final.
They have continued to tour nationally and internationally since winning the talent contest. Diversity have also won a Pride Of Britain award.
Leader and choreographer Ashley Banjo has enjoyed success in his own right as a judge on television shows such as Got To Dance and Dance Dance Dance.
Spelbound (2010)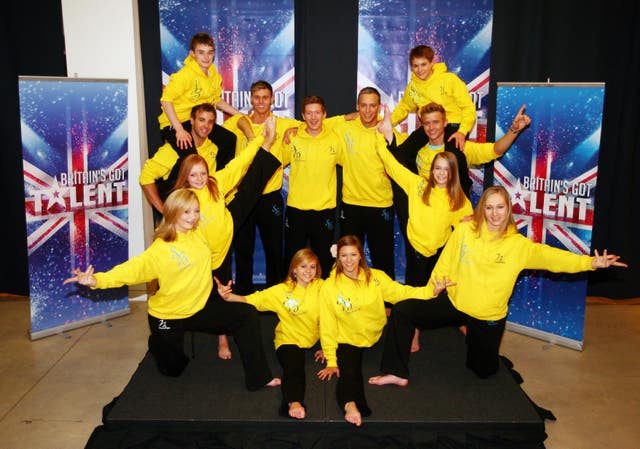 Gymnastic troupe Spelbound performed a string of shows around the UK and abroad after somersaulting their way to victory in 2010.
They also released a DVD of their routines.
The peak of their success saw the tumblers perform at the closing ceremony of the London 2012 Summer Olympics.
Since then, little is known about what the acrobatic act have been up to.
Jai McDowall (2011)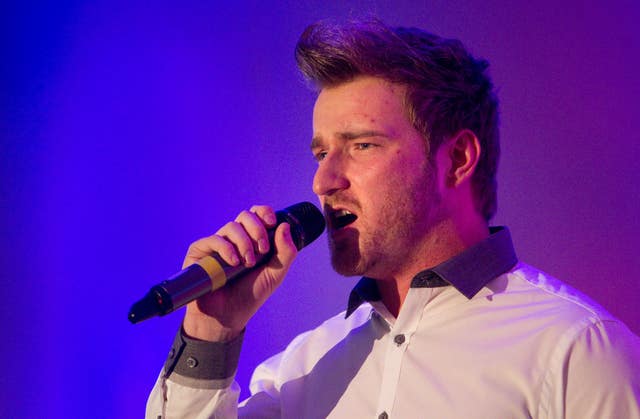 Scottish singer McDowall beat favourite Ronan Parke to win the fifth series and signed a recording contract with Syco.
He released an album in 2011 but it did not do as well as he might have hoped, reaching number 54 in the UK album charts.
His contract was not renewed and he began a public row with BGT judge Simon Cowell, who he said was "anti-Scottish".
Cowell was quoted as saying in an interview that McDowall "wasn't one of our best ones".
The singer most recently appeared on the Mad About The Musicals tour, which features songs from the biggest West End and Broadway shows.
Ashleigh And Pudsey (2012)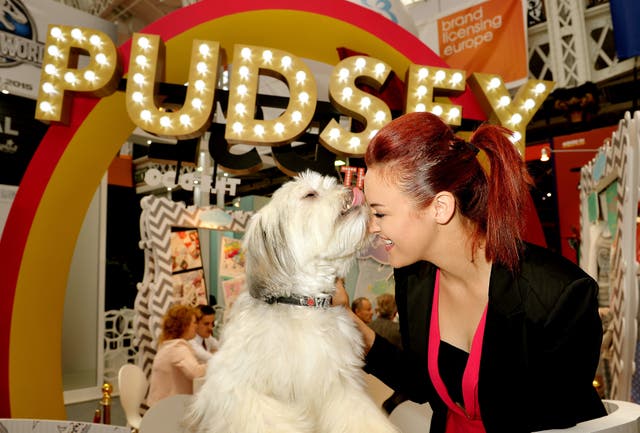 The dancing duo charmed the nation in 2012, clinching the title with an irresistible performance to the Mission Impossible theme tune.
Their BGT fame earned them a slew of television appearances, including judging slots on Top Dog Model and That Dog Can Dance!
Pudsey's official autobiography was released in 2012 as part of a reported £100,000 book deal and his story inspired Pudsey The Dog: The Movie, with the dog voiced by David Walliams.
The pair were involved in a Peta campaign to end cruelty to animals in circuses before Pudsey died in July last year.
Attraction (2013)
Shadow theatre dancers Attraction reduced the judges to tears with their moving performances, and went on to win despite being from Hungary, rather than Britain.
Not long after their win it was reported that they had been offered more than £1 million to perform in Las Vegas.
In 2014 they were invited by the Chinese government to perform at the Chinese New Year Spring Gala Celebrations in Beijing.
Two years ago they unveiled their first full-length show in London.
Collabro (2014)
Musical theatre boyband Collabro topped the album charts with their first record Stars, and their 2015 follow up Act Two reached number two.
Their third offering, entitled Home, is out now.
Collabro performed in the US, Japan and Canada after winning the talent contest and are still going strong, having supported Sir Cliff Richard on his nationwide Just Fabulous Rock 'n' Roll tour last summer.
Five have since become four, as member Richard Hadfield quit in 2016.
Jules And Matisse (2015)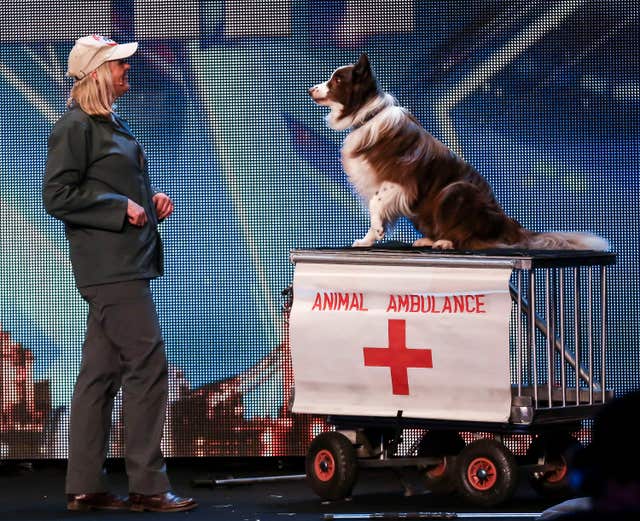 Jules O'Dwyer and Matisse sparked controversy after O'Dwyer was accused of swapping the border collie for a stunt double in the semi-finals.
Regulator Ofcom and ITV were inundated with complaints and it was ruled that viewers had been misled.
However, the act was renamed Jules, Matisse And Friends and they went on to perform at the Royal Variety Performance.
They also returned to the BGT stage for a performance in 2016.
Richard Jones (2016)
Army officer Jones was the first magician to win BGT.
He has since been on tour, wowing fans with his mind-boggling tricks, and appeared in his own TV special Operation Magic.
In 2016 he performed as a bandsman in Trooping the Colour for the Queen's 90th birthday celebrations.
Tokio Myers (2017)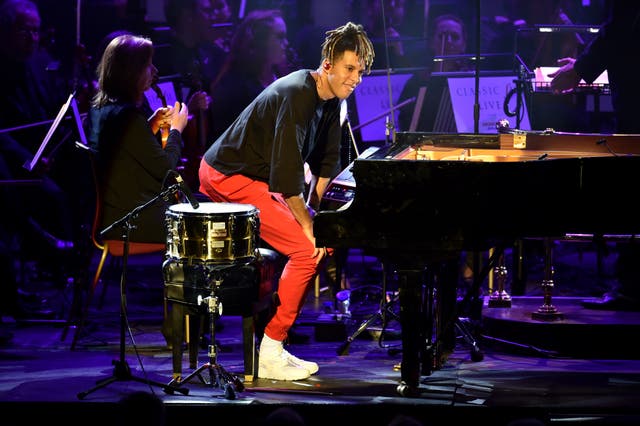 Pianist Myers mixes the classical with the electronic, tinkling the ivories while riffing on a synth board.
The composer thrilled audiences with euphoric, uplifting tunes, all the way to the final and beyond.
His debut album Our Generation is in the running to win Classic FM's album of the year and he also appeared on Simon Cowell's Artists for Grenfell song Bridge Over Troubled Water.
Earlier this year the 34-year-old embarked on his first music tour and says he is working on a second album.