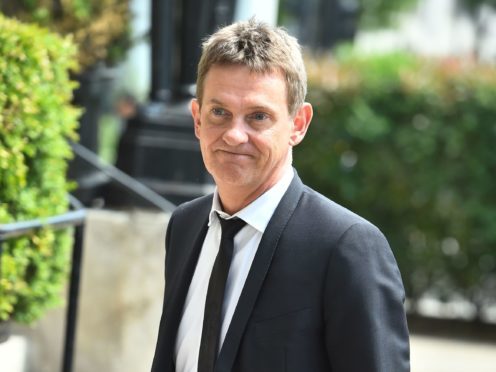 News presenter Claudia-Liza Armah kicked off TV show The Wright Stuff without Matthew Wright, thanking viewers for "keeping me company".
Channel 5's continuity announcer said that the show's former host was "probably having a well-earned lie-in".
Wright, 52, ended his last show on Thursday, after 18 years, with an emotional goodbye.
He has offered some advice to his successor Jeremy Vine, who takes over in September, telling the Press Association he should make sure he books in a holiday.
"He's going to be knackered and need a break," he said.
"I don't know whether I will still be watching because my rule is to never look back.
"Jeremy has a massive task on his hands. I wish him all the best. It is quite an undertaking."
Guest hosts will continue until Vine starts his run on the show.