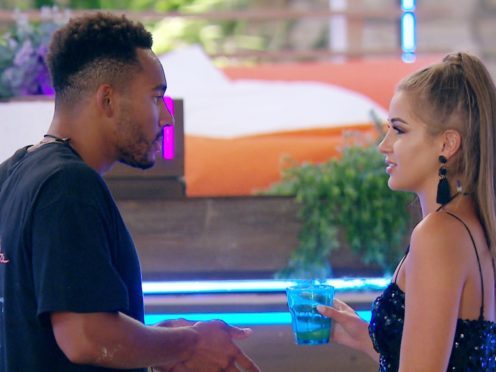 Love Island contestant Georgia Steel will tell her former partner Josh Denzel that she can tell he is not happy with his new partner in angry exchanges following Monday's recoupling.
In the previous instalment of the ITV2 reality TV show, Josh returned to the main villa from Casa Amour with new girl Kazimir Crossely.
This left Georgia single and furious after she decided to stay loyal to Josh and turn down the chance to couple up with Jordan Adefeyisan, who was subsequently dumped from the show.
With tensions running high, Josh will now attempt to explain his actions to Georgia and insist he never intended to have his head turned.
In Tuesday's episode, Georgia will agree to hear Josh out and explain how much he has hurt her.
She will tell him on the sun loungers: "I had a connection with someone else in here, Josh. I think we both had our little tests.
"I passed mine because I'm a loyal girl. Yes, I'm a flirt but I know the boundaries. You obviously don't… I put my heart out to you. I've never done that ever and I did all of that for you."
In a later conversation, she will add: "You have no idea how much you've hurt me.
"I have never laid my cards out on the table to a guy ever and that was such a big step for me and I did that. I cannot believe what is going on."
Georgia will also tell Josh that she knows him after being with him for a few weeks since their arrival in the villa. She will say that she can tell he is not happy with Kazimir, which Josh denies.
Newly reunited Jack Fincham and Dani Dyer will express their delight at being back together again, and tell each other they are the best partners they've ever had.
Dani is set to go for a drink with Jack's old flame Ellie Jones, after previously voicing her fears that she may try to lure him away from her in Casa Amor.
Describing her previous relationship with Jack, Ellie will tell Dani: "He didn't make me that happy. I was a bit down about it in that situation.
"He wasn't the best. He could have just done things a bit differently."
Dani will later confront Jack about what Ellie has told her, saying: "I didn't realise you two were that intense. She said to me that you've been on and off for two years.
"This girl is sitting there telling me all this stuff about you. It's not nice to hear. It made me worry a bit."
Love Island continues on ITV2 at 9.30pm.