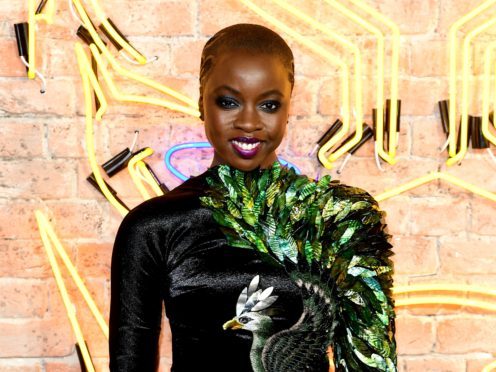 Black Panther star Danai Gurira has labelled her The Walking Dead co-star Andrew Lincoln the "best leading man on TV" following his announcement that he is to step down from his role in the series.
British star Lincoln, 44, confirmed at San Diego's annual fan festival, Comic-Con, that the forthcoming ninth series will be his last playing survivor and former police officer Rick Grimes.
Gurira, who has starred in the series as Michonne, posted photographs on Twitter and wrote: "I truly believe Andrew Lincoln is the best leading man on TV. He has made us all better with his leadership, dedication, heart, and generosity.
"I couldn't be thankful enough for the time I've gotten to work with him and learn from him. It's been an honour, sir."
Lincoln has fronted the post-apocalyptic series since it first began in 2010.
He told fans at Comic-Con: "There seems to be an elephant in the room and I think many of you want to ask a question whether or not it is my last year.
"This will be my last season playing the part of Rick Grimes."
The ninth series of The Walking Dead will air in October.