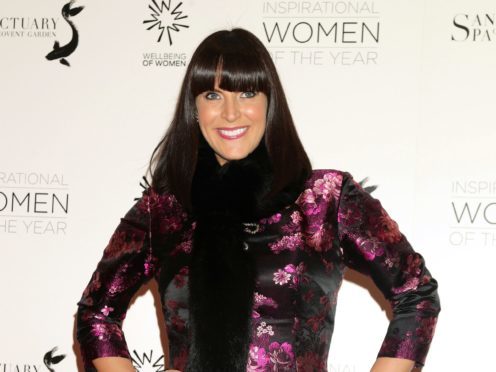 Anna Richardson says she would "love" to front a show with Sue Perkins – but her partner would feel as though she was "cheating" on Mel Giedroyc.
Perkins and Giedroyc are known for their on-screen partnership, including their huge success as former hosts of The Great British Bake Off.
Naked Attraction presenter Richardson said Perkins, who she is in a relationship with, "is a little bit more reticent" about the idea, "just, I suppose, because she's got more to lose in a way".
"And also I think she feels that she works with Mel, so it would be a little bit disingenuous if suddenly she and I were doing something," she told the Press Association.
"She's kind of professionally married to Mel, so I think she feels she'd be cheating if she did something with me.
"But yeah, don't rule it out. We've always said if the right thing came along, then we would definitely consider it."
The presenter is about to front a new series of Channel 4 show Naked Attraction.
Richardson said: "We knew that it was going to be controversial and as long as you're being controversial for the right reasons, I have absolutely no problem with that at all."
Naked Attraction returns to Channel 4 on Friday August 24.