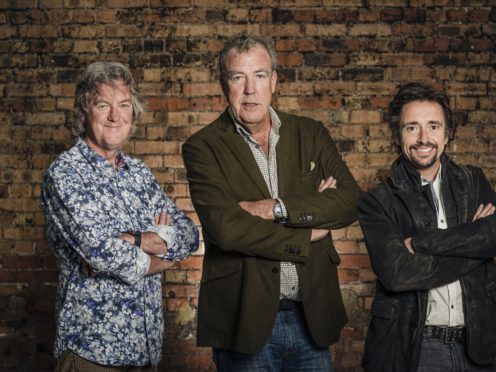 The executive producer of The Grand Tour joked that, thanks to Brexit, travelling to somewhere like Wales will be like "going abroad".
Andy Wilman made the quip as he appeared at the Prime Video Presents event in London where he gave details of the upcoming third series of the motoring show.
Apologising for the absence of its star presenters, Jeremy Clarkson, James May and Richard Hammond, he said: "They are in Azerbaijan and Georgia, that is what they are doing, a bit of a road trip.
"They are quite old, they might not make it, it's quite a long drive."
He said they have filmed 10 episodes of the series and are preparing for the studio recordings next month.
Describing the road trip, he said: "There are three big new GT luxury Aston Martin, Bentleys and so on and they require a massive road trip, we can't just go round Wales.
"No offence to Wales, although with Brexit that is going to be abroad.
"Then if we have three or four big road trips, let's do some retarded shit with homemade stuff so they go on a motorbike holiday going through Trumpsville with the stuff they built."
Introducing footage from the new series, Wilman said: "There is press here so there is some dialogue.
"There is a higher IQ in this room than our viewers. We normally just use primary colours."
The clips showed a police chase, an exploding helicopter and the trio driving their motor homes, as well as an appearance by Mary Beard.
After showing the clips, he commented: "I love the fact that it's ours.
"It was never really a strong format, that has been for all the 18 years we have been together.
"What do we feel like doing? It's their lives played out on screen via cars and car adventures.
"Each series is like recording an album, some hits, some fillers.
"The Grand Tour has to live up to that name and this one is chocka with passport stamps."