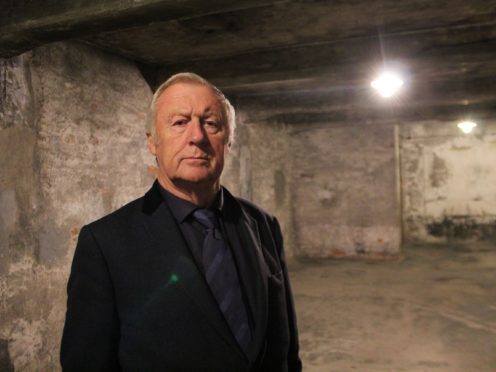 Chris Tarrant has entered a gas chamber for a Holocaust documentary he describes as the most harrowing work of his life.
The presenter was horrified by the scratch-marked walls of an Auschwitz gas chamber he visited while filming for his new documentary, Hitler's Holocaust Railways.
He described making the one-off programme as the toughest experience of his career, after exploring the rail network which brought millions to face murder in the Nazi death camp.
Tarrant, 71, said: "It was a harrowing film to make, it really was. It's the most harrowing story I've ever done in my life.
"Filming it was really tough to be honest."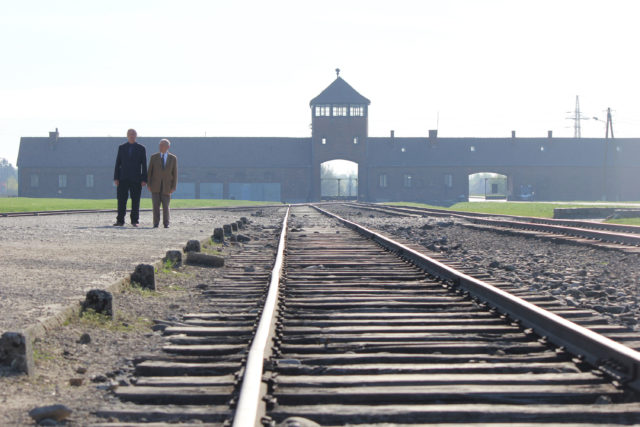 The presenter planned the programme as a continuation of his Extreme Railways series, after stepping inside a cattle truck used to transport prisoners to the camp.
Tarrant filmed in Terezin and Auschwitz, just two of a network of sites where gypsies, homosexuals, political prisoners and Jews faced extermination under Nazi rule.
At Auschwitz, Tarrant entered a chamber used to murder inmates using gas.
He said: "I went into a gas chamber. Just me and the cameraman at around 6.30 in the morning.
"It was one of the most disturbing spectacles of my life.
"There were two big holes in the roof. You would come in and see a guy with a gas mask drop the Zyklon B down. You can see the stuff. You can imagine the panic and the screaming.
"The bit that really chilled me was the walls. There were scratch marks. Some were quite high up. They were made by people who would have been climbing over dying people trying to climb out.
"You would be gassed, burned, and be ashes in the Vistula within 15 minutes of arriving. I never want to go there again."
The new programme examines how the rail network provided the infrastructure for war to be waged in Europe, and the means to transport Jews from across the continent into the death camps. Tarrant talked to survivors of the ghettos and the camps which formed part of the Final Solution.
He was struck by the few graves of those who were killed in the mass murder, saying: "There was no 'rest in peace'. They all said 'murdered'. That word: murdered, murdered, murdered, written on all the graves.
"And it's right. They were."
Hitler's Holocaust Railways With Chris Tarrant airs on Channel 5 at 9pm on Sunday October 28.