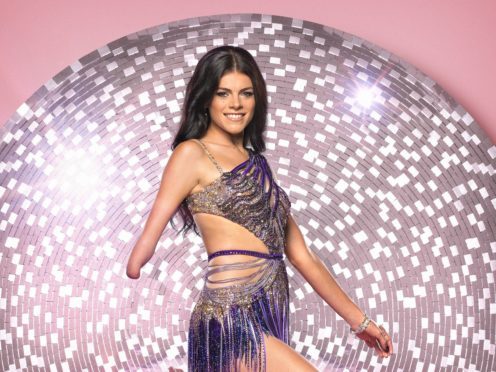 Strictly Come Dancing star Lauren Steadman has said she is always striving for perfection because she has "demons" in her head.
The Paralympic athlete has also said she is too focused on her training for the programme that she has no interest in the dramas surrounding some of her co-stars.
Steadman, who is partnered with professional dancer AJ Pritchard, said that her biggest competition in the series is not one of the fellow contestants, but herself.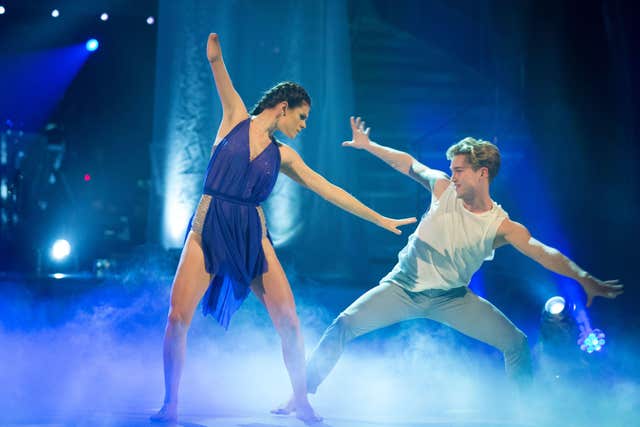 She said: "I've got demons in my head, I always want to be better than I am.
"And AJ's always telling me, 'Lauren, you're doing really well.' I'm not negative but I'm always wanting to be better and better."
The sports star, 25, added: "I enjoy getting the positive comments because it's where you draw your confidence from, and encourages you the next week, but at the same time I really like the constructive criticism because it gives you something to focus on and make sure I'm ready for next week."
Steadman, who was born missing her lower right arm and who has competed in three Summer Paralympic Games in both the swimming and paratriathlon events, said that Strictly is "definitely a lot more challenging" than she thought it would be.
She said: "There are so many different aspects that you don't realise when you're just watching Strictly.
"I suppose it's a case of, you might do one thing and achieve it really quickly, and another thing might take you ages and it's a little bit soul destroying when it takes you so long to get it."
She added: "Something I'll never get out of me is my competitive side, and what helps as well is that AJ is very similar-minded, and we both strive every week to be better and better. I'm a bit of a perfectionist."
Pritchard said, of Steadman's Strictly journey so far: "I'm so overwhelmed by how strong-minded Lauren is.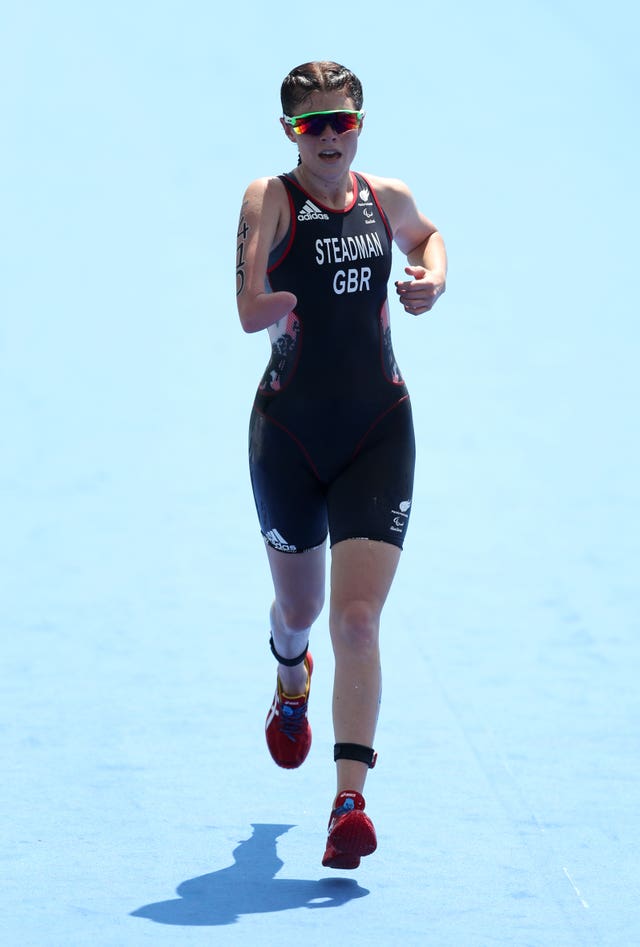 "When it comes to the routines, yes they are slightly adapted for her, but literally if I ever say 'oh my God we can't do this lift because it's a bit too hard', she's like 'no, I refuse not to do it, we're not changing it, we're going to perform it on Saturday.'
"So when it came to the contemporary routine with 12 lifts in, it looked so good because we'd work so hard on lifts and Lauren's physical ability makes it look so easy.
"And I think people forget she has got one arm because she does perform the lifts and the routines so well."
Steadman also said she is not fussed about the reports about the so-called Strictly "curse" and the likes of comedian Seann Walsh and his dance partner Katya Jones, who were forced to apologise after being pictured kissing while both in relationships.
"For me it's easier than everybody else," she said, of avoiding being distracted.
"In the world of sport, you don't let anything get into your head before a performance.
"I actually don't know much of what's going on because I don't care."
Steadman and Pritchard danced a paso doble in Saturday night's episode of Strictly to Poison by Nicole Scherzinger as part of Halloween Week.
Strictly Come Dancing's results show airs on Sunday at 7.50pm on BBC One.