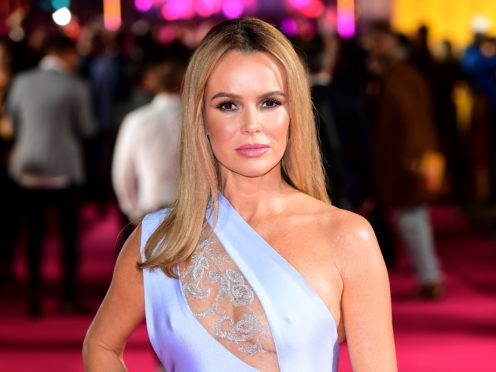 Amanda Holden has dressed up as Janine from The Handmaid's Tale for Halloween – with a nipple cover helping her to achieve the character's bloodied eye socket.
The Britain's Got Talent judge posted a series of photos and videos on social media showing her transformed into the character, whose eye is removed as a punishment.
"Under his eye #handmaids#halloween #mu by #me! Amazing what you can do with a nipple cover!" she captioned one of the shots.
Several stars have been sharing their Halloween looks on social media.
Chart diva Mariah Carey dressed up as a sexy nurse.
Khloe Kardashian shared a sweet image of herself and her baby daughter True wearing matching unicorn outfits.
Another image showed True wearing a lamb's costume.
"Happy Halloween part 2 from Baby True (I swear she loves dressing up!)," said Kardashian.
Country singer Keith Urban dressed up as a ninja for the spooky day, while his Hollywood actress wife Nicole Kidman wore a cute cat's costume.
And Victoria Beckham terrified fans in a creepy rabbit outfit.
"So much for the cuddly bunny," said one person on Instagram, while another said it was a "super scary look".