Strictly Come Dancing star Graeme Swann received an emotional message from his mother after dancing a waltz in memory of his grandparents on this weekend's live show.
Speaking on BBC Two spin-off It Takes Two, the former cricketer said his mother had sent him a text message telling him her parents, Les and Lillian, would have "loved" his performance.
He said: "My favourite moment of the whole night was when I was back in my dressing room and I got a text from my mum.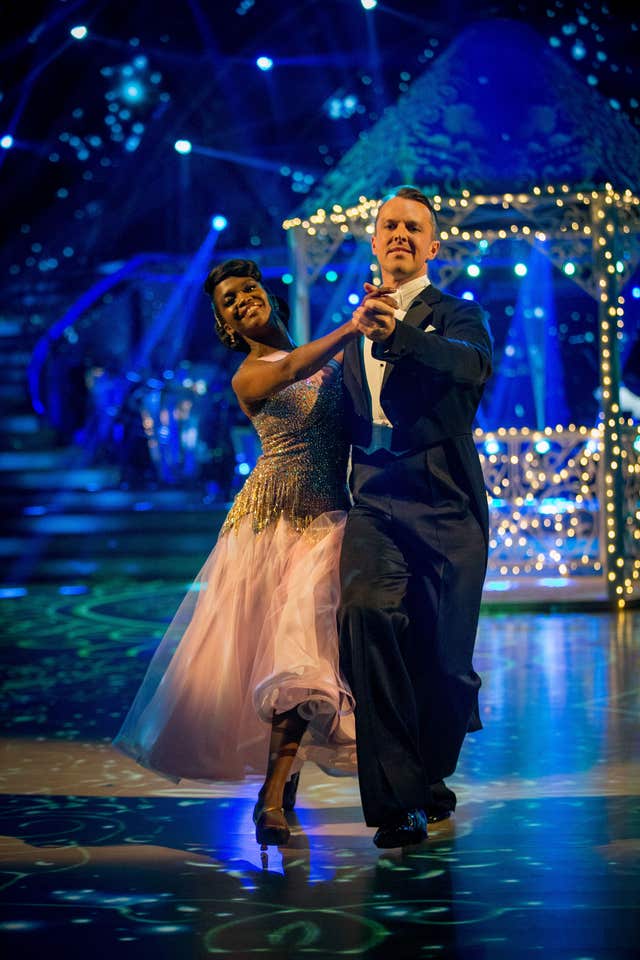 "I was alone in my room and I texted to say: 'Did you see it?'
"She's not very good on mobiles. It said [she was] typing for about 25 minutes and then it came through saying: 'Yes, mum and dad would have loved that.' That was amazing."
Swann, 39, and his professional partner Oti Mabuse danced a waltz to The Last Waltz by Engelbert Humperdinck on Saturday night's show.
The pair earned a cumulative total of 29 out of a possible 40 points, their second highest score of the competition so far.
Asked how he had felt leading up to the performance, Swann told host Zoe Ball: "It was amazing and the best thing about it was that I messed it up badly in the dress rehearsals. It was the worst hour of my life before the performance.
"And actually finishing that, the smile on my face was not actually: 'Oh, that's for my grandparents.'
"It was: 'Thank god I've got through 90 seconds of that and [Mabuse is] not going to kill me…Then it all came on afterwards."
Swann also revealed he had felt so confident in his routine that, had he ended up in the dance off, he would have performed even better second time round.
He said: "When I finished this dance I felt so calm for the rest of the show. I thought that if we ended up in the bottom two I wouldn't actually mind dancing that again, and I can do that even better this time.
Mabuse jokingly replied: "Please don't say that again. Don't say that live on TV."