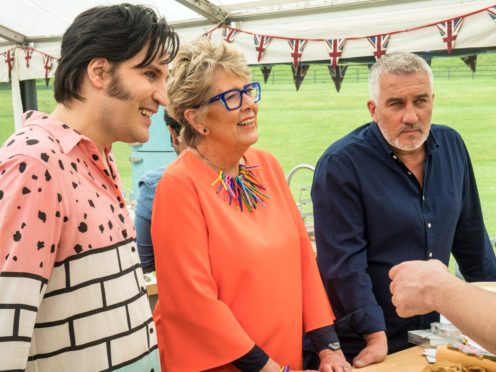 Great British Bake Off judge Prue Leith says her new husband is a "keeper" because he cleans her shoes every day.
The restaurateur, 78, wed retired designer John Playfair two years ago but the couple live in separate houses.
She told BBC Radio 4 show Saturday Live: "He sleeps every night in my house.
"But the best thing is all his gear, all his clobber, is at his house, which is only half a mile away.
"If you get married at my age you have a lifetime of stuff … and he does, too.
"We've been having too good a time to spend three weeks sorting it all."
The pair plan to have one home eventually.
Leith said their current arrangement is "really nice".
She added: "We wake up in my house. He gives me a cup of tea, which is brilliant.
"Then he disappears to his house and he takes home with him his shoes to clean and mine. He is a keeper
"He has no problem about gender, he doesn't mind holding my handbag… "
Leith also told the show when she was single for 14 years she did not do much cooking at home.
"I was working tremendously hard.," she said.
"And If you're in the food business you eat out a lot.
"When I was on my own I did just eat yogurt out of a pot basically, which I love, I still like, especially Greek yogurt, honey, a few nuts on top, straight of a pot.
"There is something wonderful about having something to cook for. And John is an appreciative eater."