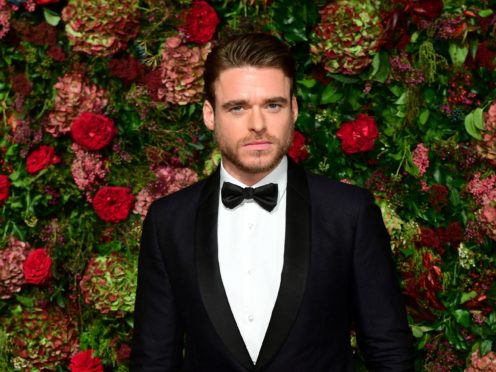 Richard Madden has a great chance of winning a National Television Award for his role in BBC drama Bodyguard, according to Dermot O'Leary.
The award show's host was speaking at the V&A museum in Dundee after announcing this year's NTAs shortlist.
Having now already won a Golden Globe, Madden is up for the Best Drama Performance award alongside Killing Eve's Jodie Comer, Our Girl's Michelle Keegan, Jodie Whittaker as the first female timelord in Doctor Who and Peaky Blinders' Cillian Murphy.
After the Scottish actor's name was announced, a cheer roared around the new museum.
When asked if he had a good chance of winning, O'Leary told PA: "I'd say so. If this room's anything to go by."
He added: "What a great night for him last night. I know he's a proud Scot and I read that he wanted to make sure he was Scottish in the show.
"Obviously [in Game of Thrones] Robb Stark's got that Yorkshire-style accent – and he did it really well. I was surprised to hear he was Scottish!
"He's done so well. It's nice to see someone get the success they've worked hard for."
NTAs host O'Leary also tipped Madden as one of "four or five Bonds" he could see happening, but questioned whether the Bodyguard star was "old enough" for the Licence to Kill.
While announcing the award nominations in Dundee, it was another famous Scottish literary character which had O'Leary starry-eyed… Dennis the Menace.
The Beano character was on hand to give O'Leary a comic strip featuring the host in cartoon form.
A life-size cut-out of the host's caricature holding a National Television Award was also on display.
O'Leary revealed he was a lifelong fan of The Beano, saying: "I was a member of the Dennis the Menace fan club as a kid. And weirdly today has brought it all back.
"I used to have a subscription to The Beano and had the badges, membership card, little black wallet. But I had no idea Dundee had something to do with it.
"It's been going a long time now."