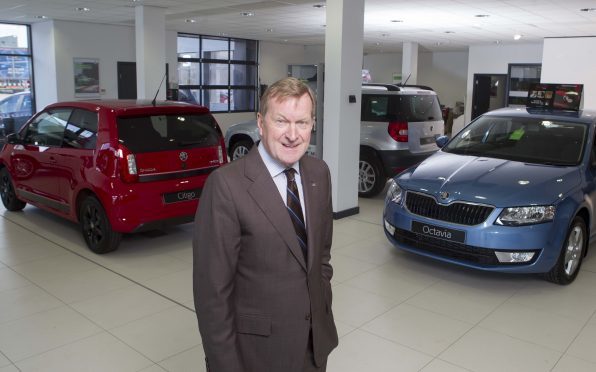 Aberdeen company John Clark Motor Group (JCMG) said yesterday it had notched up its sixth consecutive year of sales growth.
The firm reported a 10% increase in annual turnover, to £667million, and said new vehicle sales volumes increased by 6% to "another new record high" of 13,691 units.
Used car sales volumes grew by 12% to 11,853 units.
JCMG said new car sales on a like-for-like basis grew by 4%, compared with a fall of 0.5% across the wider Scottish market.
The company posted pre-tax profits of £9.1million for 2015, down from £10.5million the year before.
It said the lower profits figure last year was due to "market pressures, which saw reduced vehicle sales margins plus higher stocks and then higher interest costs".
The balance sheet was also impacted by start up costs for acquired businesses.
JCMG added seven new outlets last year, including one acquisition and six franchise transfers.
Group chairman John Clark said: "The group's primary aim in 2015 was to continue to build on the record results of the previous five years and, despite the expected downturn in the North Sea oil industry and the resultant impact on the Grampian region, to maintain positive momentum towards our key strategic objectives.
"We continued to focus on developing and extending the relationships with our existing franchise partners in the north, east and central belt of Scotland, as well as to diversify via opportunities which were presented to us by others."
The family-owned group employs more than 1,100 people at sites in Aberdeen, Cupar, Dundee, Dunfermline, Edinburgh, Elgin, Kirkcaldy and Perth.