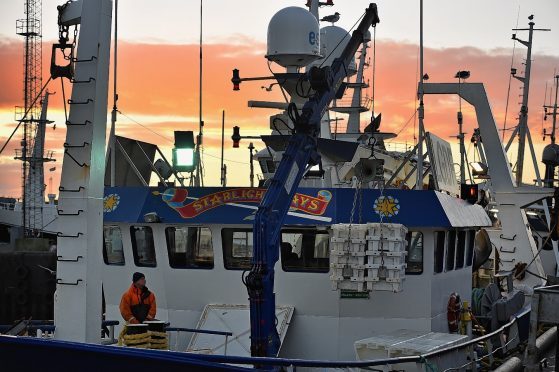 The Scottish Conservatives say fishing communities will "not be fooled" by SNP general-election candidates who try to keep them onside by signing a Brexit pledge.
According to the Tories, SNP politicians including Banff and Buchan MP Eilidh Whiteford have signed the pledge to support the UK regaining control of its coastal waters after the country quits the European Union and its Common Fisheries Policy (CFP).
This conflicts with First Minister Nicola Sturgeon making it clear she wants an independent Scotland to remain in the EU, Scottish Conservative rural Affairs spokesman Peter Chapman MSP claimed yesterday.
The SNP, which years ago campaigned for the UK's withdrawal from the CFP, said its policy position remained unchanged – that the CFP is not fit for purpose – and the party accused Westminster of treating fishing as a "low priority" Brexit issue.
Industry body the Scottish Fishermen's Federation (SFF) has urged all candidates to pledge their support for its Brexit "sea of opportunity" campaign to restore UK waters to national control.
Scottish Conservative Rural Affairs spokesman Peter Chapman accused Ms Whiteford of "a desperate attempt" to regain credibility with fishing communities in the north-east.
But voters "will not be so easily fooled", he said, adding: "Nicola Sturgeon has been absolutely clear that she supports EU membership for an independent Scotland.
"That means a return to the disastrous Common Fisheries Policy. There is no way a separate Scotland applying to be a member of the EU would be allowed to opt out of the CFP.
"No matter what Ms Whiteford may say, her party wants Scotland to be controlled by Brussels."
An SNP spokesman said: "The SNP is the only party that has continually stood up for Scotland's fishing industry in Europe, in Westminster and in the Scottish Parliament – unlike the Tories, who infamously and shamefully described our fishing fleet as expendable.
"The SNP's well-known and longstanding view is that the CFP has been damaging to Scotland's fishing industry – and we have continually argued that it is not fit for purpose.
"With the UK Government describing fishing as a low priority in the Brexit talks and Tory ministers refusing to rule out trading away our fishing rights, it is more important than ever that we have strong SNP voices at Westminster and a strong Scottish Parliament to win the best deal for Scotland's fishing communities."
SFF chief executive Bertie Armstrong said: "The whole industry, from those who go to sea through the processors to the hauliers, is united behind one simple aim – our coming out of the EU and the CFP."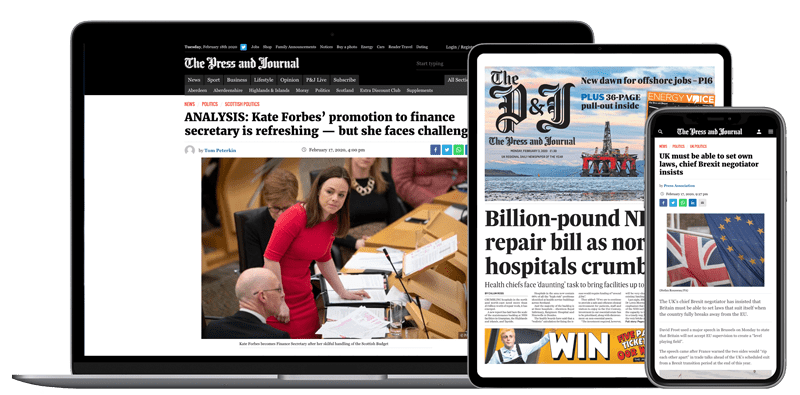 Help support quality local journalism … become a digital subscriber to The Press and Journal
For as little as £5.99 a month you can access all of our content, including Premium articles.
Subscribe