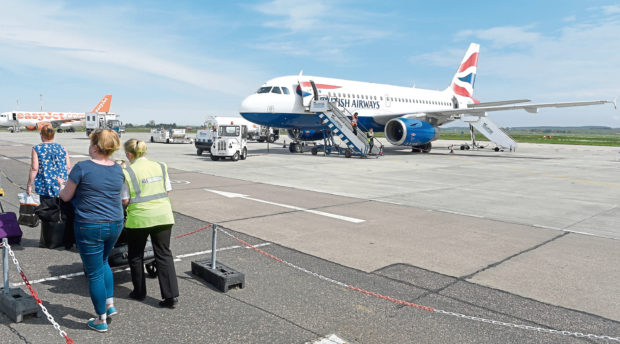 The UK Government has been warned companies in the Highland and islands "will not invest" if the future of air links with "hubs" such as Heathrow, allowing daily business trips and international connections, cannot be guaranteed.
Three organisations have asked the Department of Transport (DfT) to clarify how it plans to protect "slots" at the congested London terminal for flights from the north as it draws up its aviation strategy for the next 30 years.
In a joint response to the DfT's Aviation 2050 Green Paper, Highlands and Islands Airports, regional transport partnership Hitrans and Highlands and Islands Enterprise said: "Ring-fenced hub access with sufficient frequency is a primary concern."
They continued: "A decision on how that is to be achieved in the short to medium term is required.
"If this is currently not possible, then clarity on how that decision will be made and how DfT will involve the Highlands and islands in those deliberations is also required."
The bodies added the region wanted to avoid returning to a position where "government policy on hub access leaves it susceptible to the vulnerabilities of air operators, adverse pricing or policy preferences from airport operators, or other market forces."
Yesterday, Hitrans chairman Allan Henderson said: "There is a very clear message that improved and guaranteed air connectivity is critical to the future economy of the Highlands and islands.
"Our joint response provides proposals as to how the new strategy can deliver this."