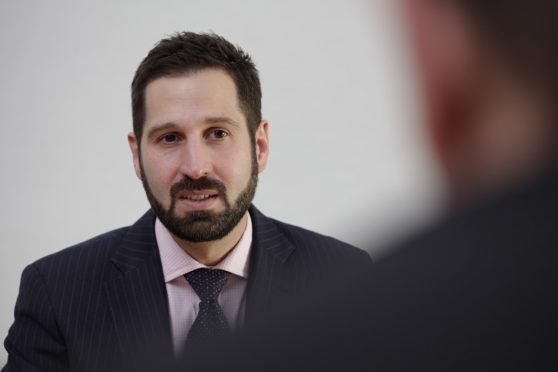 Stefano Vincini, Corporate Finance Associate Director at Johnston Carmichael, warns against an immediate divestment from fossil fuels in this opinion piece.
With COP26 scheduled to take place in Glasgow this year and Prime Minister Boris Johnson promising 2020 will be a defining year of climate action for the planet, the race to become net-zero carbon is well and truly under way.
This demand for action is also having a significant impact on the investment landscape and especially the energy industry as investors are under increasing pressure to divest from fossil fuels in order to accelerate the adoption of renewable energy.
Last year the world's largest fund, the Norwegian sovereign wealth fund, announced it will divest companies solely dedicated to oil and gas exploration and production to protect against a long-term fall in oil prices.
Reading between the lines, however, it is inevitable this decision would have been influenced by current sentiment around climate change. Closer to home, activists staged a protest at an Edinburgh pension fund last month, calling for more ethical investment to tackle climate change.
While no one can deny a transition to a cleaner energy environment should be a key target for governments, businesses and consumers alike, there is a risk any immediate and wholesale divestment from fossil fuel related investments could result in a knee-jerk reaction and this therefore needs to be carefully managed.
As was intimated recently by US Treasury Secretary Steven Mnuchin in his response to calls from teenage activist Greta Thunberg for a complete divestment from fossil fuels, the mass exit from such investments could in itself have a seriously adverse impact on people's livelihoods and standards of living.
To avoid such calls the sector needs to do more to educate consumers about the progress it has already made to date and continues to make towards achieving carbon reduction.
This will help raise awareness among campaigners and appease the pressure for drastic measures to be implemented as well as help to make the industry more attractive to new entrants which is crucial for fostering innovation and supporting change.
New infrastructure is also necessary and essential to support transition.
The UK Government has announced that it is to bring forward its proposed ban on the sale of new petrol, diesel or hybrid cars from 2040 to 2035, which creates additional pressure to develop the technologies and infrastructure required to achieve this goal.
The introduction by governments and other local authorities of new incentives could help to speed up the pace of change, however, amid the falling cost of renewable energy power generation, the UK Government has continued to reduce subsidies for the sector.
As a result, onshore wind construction is at its lowest level in a decade following the demise of government support in 2015.
SSE Renewables announced it is building its first wind project without any government support.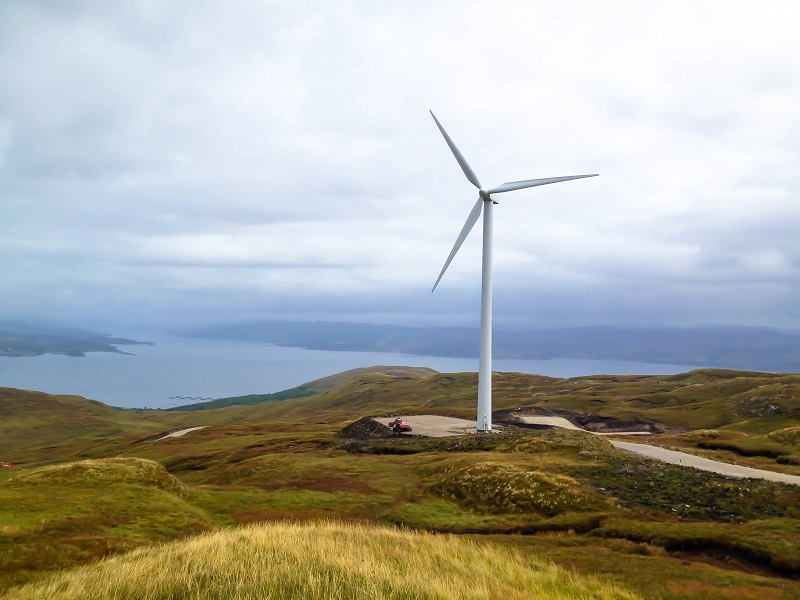 While onshore wind remains the cheapest form of low carbon generation, and brings jobs and investment to rural communities, many commentators believe that onshore opportunities cannot be fulfilled unless government support is made available.
It is therefore vital the energy sector works in partnership with governments to help the shift towards a greener environment, whether through subsidies, grants or tax breaks.
Despite the current challenges, there is good reason for optimism within the energy sector as it has continually demonstrated its resilience and adaptability in response to change.
It has also historically been at the forefront of adopting new technologies with advances in automation, robotics and machine learning making the industry safer, more effective and more efficient than ever.
It now has an opportunity to be a leader in adapting to climate change.
Scotland, and its globally acclaimed North Sea industry, is well positioned to maximise the opportunities presented by the energy transition.
From wind to wave, we have an abundance of natural resources to support energy generation.
We are also renowned worldwide for our leadership role in developing new technologies, robust legal frameworks and industry leading health and safety solutions that are then exported to other energy hubs across the globe.
This creates a huge opportunity for businesses in Aberdeen and the north-east.
As we embark on a new decade and look to the future, the journey towards becoming net zero will undoubtedly fuel an increased level of focused M&A activity whether this is in the form of fundraisings for new ventures and technology development, consolidation of existing participants in the energy sector or diversification of investment portfolios.
Companies that are more easily able to develop, adapt and apply existing technologies as part of the green agenda have become the focus of attention and will continue to do so as the pace of change gathers momentum.
As a result, shareholders and investors wishing to participate in the upcoming opportunities that will arise as we move to a greener-leaning market should be taking steps now to assess their current offering to understand if and how they can reposition themselves going forward.
Visit the Johnston Carmichael website for more information.