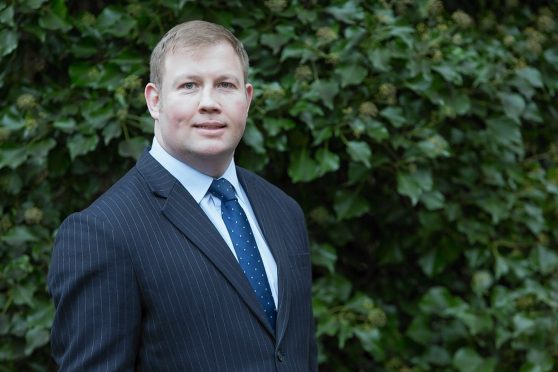 The role of the Royal Highland and Agricultural Society of Scotland (RHASS) is more important than ever following the Brexit vote, claims its new chief executive Alan Laidlaw.
Mr Laidlaw, who up until recently served as head of property for the Crown Estate in Scotland, took to the helm of Scotland's largest agricultural organisation three weeks ago.
In one of his first interviews since taking on the role, Mr Laidlaw stressed the importance of RHASS in the current political climate.
The society is best known for its flagship four-day event – the Royal Highland Show – however it also provides a platform to teach the next generation about food and farming through the Royal Highland Education Trust (RHET).
Mr Laidlaw said although RHASS was apolitical, it was there to promote and support discussion and the Highland Show provided a platform to do this.
"The society was set up during difficult times and we have been around for 232 years," said Mr Laidlaw.
"Farming and rural life has got a few challenges out there at the moment so we as a society need to make sure we are relevant to that. We need to make sure that people understand land, food, and farming and natural capital. There's a huge opportunity for RHASS to play in that."
Mr Laidlaw said as industries vie for government attention during Brexit negotiations, RHASS had a role to play in showcasing the importance of rural industries.
"We need to make sure that the show provides a showcase for these [rural] businesses to showcase their services and also make sure that RHET shows how supporting local businesses can benefit their local area," added Mr Laidlaw.
"And we need to make sure that all of our members' businesses are able to survive and hopefully thrive with the change."
Mr Laidlaw also confirmed that the £20million investment programme at the Royal Highland Showground would continue with the members' pavilion in the society's sights next.
"We are taking advice on the viability of different options, and the plan is to demolish the MacRobert Pavilion," he added.