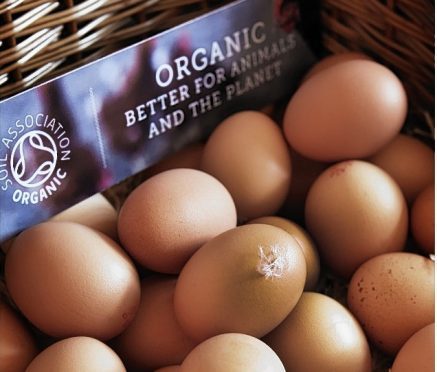 Scottish organic food and drink sales rose by 11.7% last year, outperforming sales across the rest of the UK.
The figures, which are contained in the Soil Association's 2017 Organic Market Report, mark the second year of growth in the Scottish market which was worth an estimated £57.8million in the year to September 2016.
The report also revealed that across the UK sales of organic food and drink in supermarkets and independent retailers grew by 6.1% and 6.3% during 2016.
Home delivery sales were up 10.5%, while sales of organic produce into the foodservice market increased by 19.1%.
The report also found that nearly 60% of all Soil Association certification licensees expect their sales to remain steady in 2017, with all Scottish independent stores surveyed expecting organic sales to increase this year.
Soil Association Scotland's business development manager, Alison Muirhead, said: "The Scottish organic sector has proved yet again that through its focus on quality and innovation it is able to sustain and improve the organic market. Despite uncertainty around Brexit, it brings lots of opportunities too – particularly around export for Scottish organic and more product innovation. "With the market in steady growth, and the funding window for organic farmers currently open through the Scottish Government, the future looks positive for Scottish organic producers."
Rural Economy Secretary, Fergus Ewing, welcomed the rise in organic sales.
He said: "We recognise the important role the sector plays in supporting our rural economy and the wider benefits of organic farming to our environment. However, we know that we can do more to increase the demand for organic products, and last year we announced £50,000 to support Organic Ambitions – the organic industry's action plan."