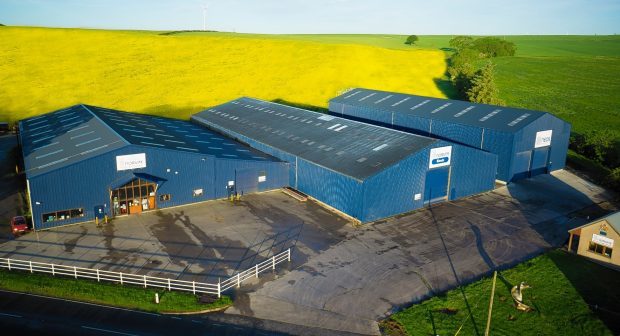 North-east animal feed firm Norvite has invested £140,000 in two new presses at its oilseed crushing plant.
The Oldmeldrum-based company previously invested more than £600,000 in the creation of the Norvite Expeller Oil Seeds (Neos) plant in 2015.
Managing director Ed Smith said the plant had proved so successful that a further two presses had been installed in the past few months.
He said the investment had tripled the plant's capacity making it capable of processing up to 12,000 tonnes of oilseed rape into 8,000 tonnes of protein meal and 4,000 tonnes of oil.
The oil-rich protein meal is marketed under the Neopro brand, and the high-energy cold-pressed oil, named Neoflo, is sold into the pig and poultry sectors.
Mr Smith said the protein meal produced at the plant may offer a solution to livestock farmers who have been struggling to source distillery byproducts to feed their stock.
In recent months a number of farmers have hit out at the use of distillery byproducts, such as draff and pot ale syrup, in biomass and anaerobic digestion (AD) plants.
The farmers claim energy plants are using up vital supplies of animal feed, making them more expensive to buy and in many cases impossible to source.
"Livestock farmers and the animal feed industry have relied on distillers' co-products for generations. However it has been very well-documented recently that many distilleries are now electing to conform to their own environmental plans by allocating their byproducts into biofuel plants, which means that there is significantly reduced availability of these grains for animal feed," said Mr Smith.
"Neopro helps to bridge the gap in supply and demand for local, reliable and secure complementary feed."
He said it was also beneficial for oilseed rape growers in the region as the company was committed to sourcing as much local seed as possible. At present the bulk is sourced from grain co-operative Aberdeen Grain.
"We do feel that this project is a win-win for both the growers of oilseed rape and the livestock farmers who need protein to supplement their own grain on farm," said Mr Smith.
"I think it's a good project for this area in terms of the benefits it gives across the whole sector."