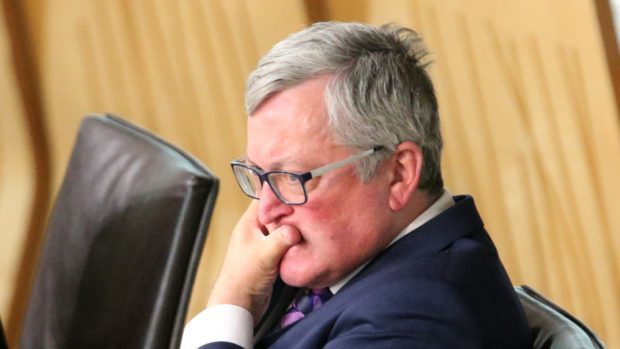 More than one in 10 Scottish farmers have still not received EU farm payments as the deadline looms.
The latest update from Rural Economy Secretary Fergus Ewing was that 87% of payments had been made, 24 hours ahead of the deadline where 95% of payments should have been made.
Mr Ewing said BPS, Greening and Young Farmer payments had gone out to 15,991 farmers and crofters, valued at £331 million.
He said: "Although it is not possible at this stage to guarantee precisely the level of payments that will be made, the latest figures are showing we have made progress.
"It's important to recognise that, through the national loan scheme and payments made to date, the vast majority of farmers and crofters have received their money.
"We recognise that while we are making progress, we still need to do better.
"Our priority remains completing payments for farmers and crofters as quickly as possible in the coming weeks and officials are working incredibly hard to do just that – and will continue to do so beyond today to make as many outstanding payments as quickly as possible."
However, a spokesman for the Scottish Conservatives said the process had been embarrassingly incompetent.
He said witheringly: "The SNP government's handling of farm payments has been a fiasco from start to finish.
"It is another embarrassment for the SNP.
"It is now incumbent on the nationalists to sort out the remaining payments as soon as possible so rural Scotland isn't damaged any more by their incompetence."
Scottish Lib Dem rural affairs spokesman Mike Rumbles added it was unacceptable that thousands of farmers were still out of pocket.
He said: "The shambolic incompetence of this Scottish Government is making life hell for farmers.
"The Cabinet Secretary couldn't make a worse mess of this if he was out running through fields of wheat.
"As if it's not enough that this deadline has been blown past, the government is unable to offer any reassurances that we won't see these problems again next year.
"The summer recess will give Nicola Sturgeon time to consider whether she still has faith in her minister to deliver for our rural economy."