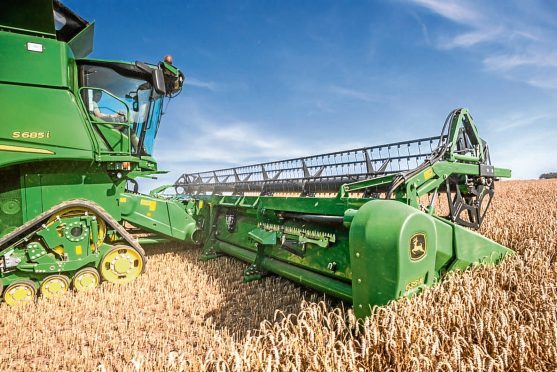 NFU Scotland (NFUS) is urging arable growers to take time to complete its annual harvest survey.
The survey, which covers wheat, barley, oats, oilseed rape, peas and beans, is a source of information for official harvest estimates.
NFUS said although harvest had been a stop/start affair, breaks in the weather had allowed momentum to build. However the damp weather had resulted in tricky field conditions and almost all cereal growers will face additional drying costs this season.
"There is a lot of anecdotal evidence from members around the country on just how challenging a harvest this has been with combines dodging between heavy showers of rain," said the union's combinable crops committee chairman Ian Sands.
"As we now move into autumn, that means many still have a lot of crop still to cut, and those who have harvested will be facing additional drying costs."
NFUS said growers have until Thursday September 21 to complete the survey, either online at http://bit.ly/2vgLIyB or via a paper form which can be obtained on the union's website.