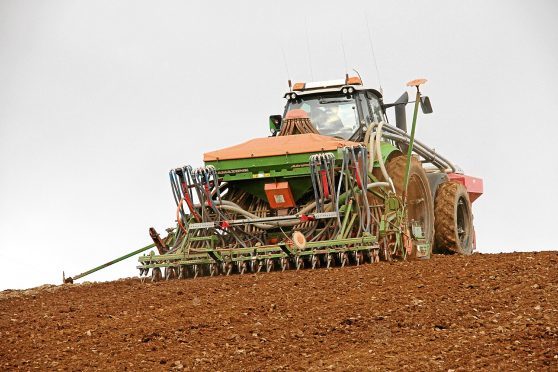 Scottish farmers are being reminded of changes to greening rules under the Common Agricultural Policy (Cap).
Farmers' union NFU Scotland (NFUS) said the changes mean some growers will no longer need to comply with the much criticised three-crop rule and Ecological Focus Area (EFA) requirements.
The new rules stipulate that farmers with more than 75% of all their eligible land in permanent grass, temporary grass or rough grazing are exempt from both the three-crop rule and EFAs.
Another rule change means that growers with more than 75% of their eligible arable land in temporary grass, fallow or leguminous crops will also be exempt.
NFUS president Andrew McCornick urged all farmers to familiarise themselves with the new rules.
"Complying with the three-crop rule and EFA requirements are amongst the most onerous of the greening requirements but these new changes are a positive development," said Mr McCornick.
"These changes will still deliver on all the environmental and biodiversity requirements set by greening but give farmers some much needed flexibility."
Mr McCornick said the flexibility allowed by the new rules was hugely important following the conditions experienced by growers last autumn when many struggled to plant winter crops, and are now making plans for spring planting.
"The good news is that if they have 75% of their eligible area in grassland – permanent, temporary or rough grazing – then they do not need to meet the three-crop rule or EFA to fulfil their greening obligations," he added.
A Scottish Government spokesman said: "We would encourage all farmers to become familiar with the new greening guidance, which was published following an EU regulation update. The guidance includes a number of compulsory changes, which we hope will make these regulations less onerous on our farmers."