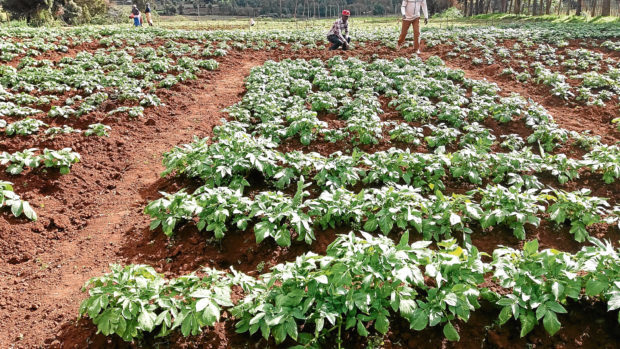 Scottish seed potatoes sent to Kenya have performed strongly on three trial sites, AHDB has revealed.
The farm levy organisation has been working with Science and Advice for Scottish Agriculture (SASA) to open the Kenyan market for GB seed potatoes since a bilateral agreement was signed by the Scottish and Kenyan governments in 2016.
Well-known British varieties – Cara, Hermes, Russet Burbank and Atlantic – were exported to Kenya and planted on three different farms to assess the yield and quality of each.
Cara had the strongest performance with average yields across all three farms at more than 20 tonnes per acre.
Hermes and Russet Burbank achieved average yields of 16.5tonnes per acre, while Atlantic achieved just over 14tonnes an acre.
AHDB said the yields were similar to those achieved in Britain, but much higher than those normally achieved by farmers in Kenya who typically experience yields of around 4tonnes per acre.
This is blamed on the fact that 95% of farmers in the country use poor quality home-saved seed, rather than high-quality imported seed.
The levy body said the poor-quality seed was blamed for endemic spread of diseases and the Kenyan Government was keen to approve new, high health seed varieties to not only limit the spread of diseases but also improve yields.
"We are really pleased to see our seed performing so well in Kenya, although not surprised, as all these free varieties grow well in hotter, drier climates," said AHDB head of crop trade development, Rob Burns.
"It's particularly positive to see that three of our four varieties are performing at a similar standard or better than what's called the 'check variety', which in this case is a high-quality variety called Dutch Robyjin. Even Atlantic, which is not quite yielding as well, is not far behind.
"We are also now looking into other African markets, such as Rwanda, which we will be visiting later this month on a trade mission with the Department for International Development (DFID)."
The four varieties will be planted for a second season and if they perform well once more they could be approved for export to Kenya.
SASA exports co-ordinator, Jackie Gibson, said the opening of the Kenyan market could create significant opportunities for seed potato exporters.
She said: "I think we are likely to see the strong results we have seen in the first season replicated in the second and if we get good yields, combined with other positive characteristics, such a better dry matter and disease resistance, we will definitely see GB varieties added to the national list.
"After that it will be vital to translate this success in gaining market access to commercial success for British exporters through promoting the approved varieties to potential customers."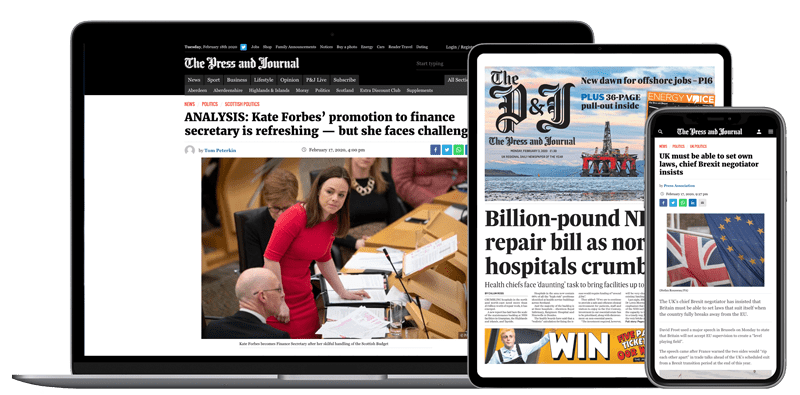 Help support quality local journalism … become a digital subscriber to The Press and Journal
For as little as £5.99 a month you can access all of our content, including Premium articles.
Subscribe