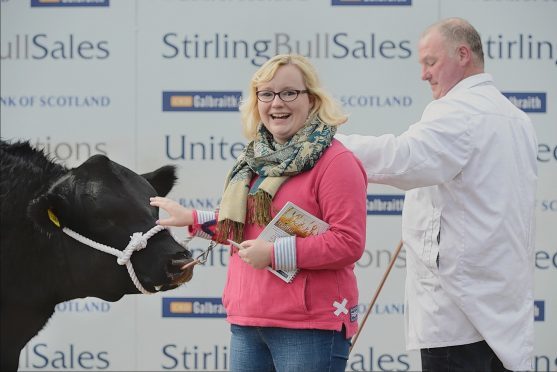 This week marked a milestone in British agriculture – a woman was elected president of the NFU in England.
Headlines the length and breadth of the country hailed the first female president – Minette Batters – in the union's 110-year history.
Yet, everyone seems to forget that women are, and have been, at the forefront of agriculture for years.
And as Minette herself said: "There are many grat women that have gone before me and many great women that will come after me, and hopefully, one day, being a woman won't be newsworthy".
She then went on to point out that men and women have been farming together for millennia.
Scotland's farming union – NFU Scotland – has launched efforts to engage with more women and move away from its male-only top table.
The union says the lack of women on its main board is not due to rules preventing women taking top union positions, and it is now working to encourage ladies through its ranks.
Efforts like this quite often make women working in agriculture, myself included, cringe.
We don't want special treatment for being female and we certainly don't want to be appointed to a role to make up the gender balance.
If you look around you, there are women working in high level jobs in agriculture all over the country.
These include AHDB chief executive Jane King, former National Sheep Association Scotland chairman Sybil MacPherson, and Scotland's chief veterinary officer, Sheila Voas.
In the agricultural journalism sphere, both farming editors at the Press and Journal and The Courier are female, while The Scottish Farmer's editorial team comprises mainly female reporters.
I suggest we turn the debate on its head.
Rather than asking why more women are not involved in union sub committees or in attendance at farmers' meetings, let's take a moment to recognise the work they are doing at home on the farm.
Many may be running their own businesses, but for those farming in partnership with their husband or family, they are busy working behind the scenes with farm accounts, diversified businesses and everday farming tasks.
We must also accept that due to the lack of profitability in Scottish agriculture, many women are being forced to work away from the farm as the main breadwinner.
To think women are not involved enough in agriculture is foolish.