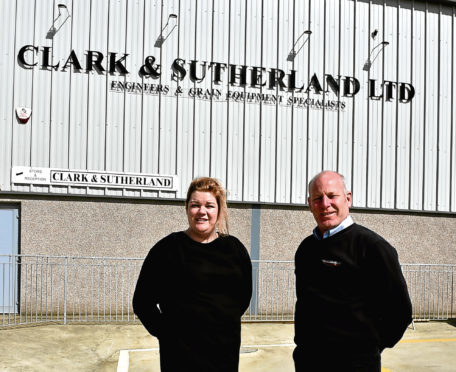 A leading Scottish grain handling and storage equipment manufacturer is sowing seeds for future growth thanks to booming demand for its 3D surveying technology in the distilling sector.
Keith company Clark and Sutherland, which is run by husband and wife duo Keith and Joeanne McDonagh, started out as an agricultural engineering business founded by Alfie Clark and Rab Sutherland in 1947.
In 2012 the business was bought by the McDonaghs and it relocated from Kingswells, Aberdeen, to purpose-built premises in Keith. It has since grown from a company with six employees and an annual turnover of £1.5million to one with 35 employees and turnover of more than £4million. Mr McDonagh said further growth was planned for 2018 and a planning application has been submitted to Moray Council to extend the existing premises. The firm is also in negotiations to buy more office space nearby.
"Clark and Sutherland has come a long way from the early days of agriculture and lorry bodies and now manage the design, manufacture, installation and through-life maintenance of all aspects of grain-handling machinery." said Mr McDonagh.
He said the majority of the company's business – 60% – comes from the distilling sector, with the remainder split equally between the agricultural and malting sectors.
"The distilling sector has been very steady for us. Along with normal activities and grain handling, our design office has taken off on its own with the use of our 3D surveying equipment and design software," added Mr McDonagh.
He said the 3D technology enabled the company to map out the exact size and measurements of a site, within 2mm.
"We have found it very useful for sites that are far away and it's taken in new customers. It's allowing us to accurately survey a customer's existing site and let them see what they are getting as a finished product in 3D plans," said Mr McDonagh.
He said the company was in discussions with a major whisky company to use the 3D technology to survey all of its sites. There are also plans to enter new sectors and Mr McDonagh said he hoped the company's conveyer technology could be utilised in the seafood and recyling industries.
He said the agricultural side of the business had been quiet in the past couple of years, with the exception of fitting floor drying systems for woodchip, however farmers were getting in touch again to inquire about annual maintenance and new systems.
In line with its growth plans, the company has rebranded to a logo featuring two grain bins.
"The new logo is simply the visual representation of how far the company has come and how much we hope to achieve," said Mr McDonagh.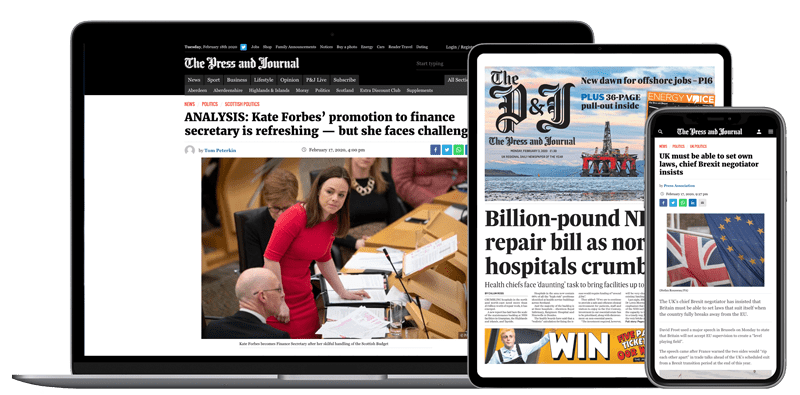 Help support quality local journalism … become a digital subscriber to The Press and Journal
For as little as £5.99 a month you can access all of our content, including Premium articles.
Subscribe