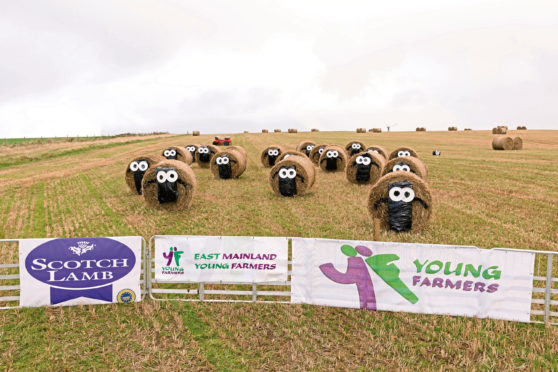 Four Young Farmers' clubs from the north and north-east are in the running to be crowned cream of the crop in this year's bale art competition.
The contest, run by the Scottish Association of Young Farmers' Clubs (SAYFC) with support from Quality Meat Scotland (QMS), attracted 54 entries from across the country.
SAYFC clubs were tasked with including the Scotch Lamb brand in their bale art, to coincide with a major QMS campaign to boost sales of Scottish lamb, while raising money for the STV Children's Appeal.
Six finalists have been selected and TV presenter Lorraine Kelly – a trustee of the STV Children's Appeal – has the task of choosing the overall winner.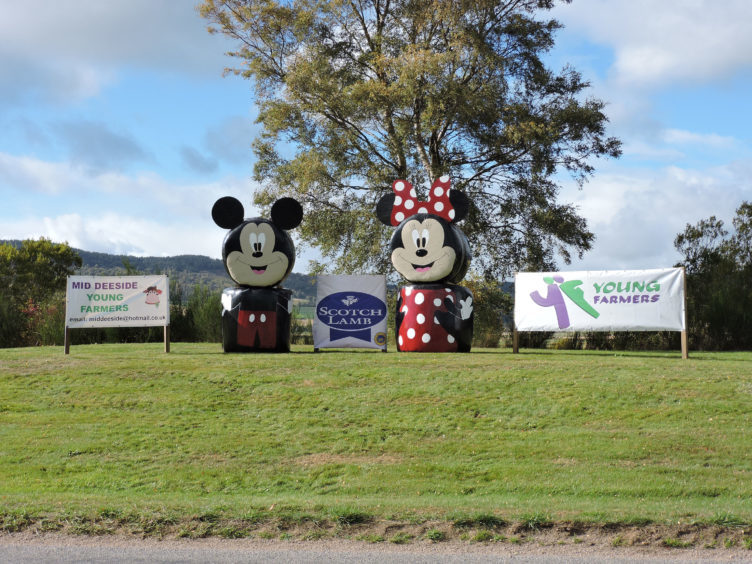 The finalist entries are: a display of two giant Suffolk sheep from Strichen JAC in east Aberdeenshire district; a Mickey and Minnie Mouse display from Mid Deeside in west Aberdeenshire district; a field of sheep from East Mainland Club in Orkney district; a sheepdog, sheep and a farmer wearing a Scotch Lamb apron from SSS in Clyde and Central district; Humpty Dumpty on a wall from Avondale in Lanarkshire district; and a pile of emojis from Strathbogie in Deveron and Speyside district.
"The energy and enthusiasm which the young farmers have put into their entries this year shines through and we hope it will raise a smile to thousands of people as they enjoy the colourful works of art in fields round the country," said QMS director of marketing and communications, Carol McLaren.
SAYFC chairman and Kinross farmer, David Lawrie, said: "It has been amazing to see so many clubs taking part and so many creative and ambitious designs."
"We are delighted to also support the work of the STV Children's Appeal and those who enjoy the bale art over the coming weeks are being urged to make a donation by way of appreciation."
Donations can be made online at www.justgiving.com/fundraising/baleart2018