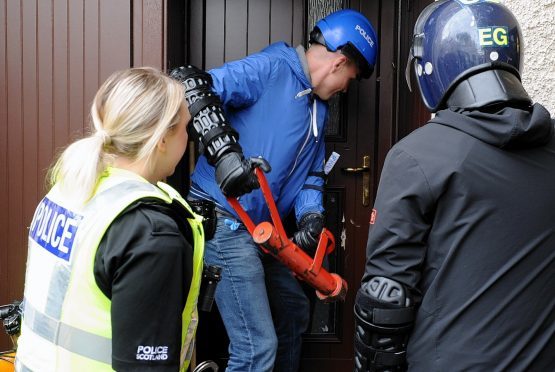 Nine people have been charged after police seized a "significant" amount of illegal drugs in Moray.
Specialist officers raided properties in Elgin, Forres and Keith this week after concerns were raised about ecstasy tablets.
Yesterday, it was revealed that six males, three aged 17 and a 20, 24 and 29-year-old and two females, aged 17 and 38, have been charged.
Ecstasy tablets were recovered in the raids as well as cocaine and cannabis.
Detective Inspector Norman Stevenson explained that the operation would protect some of the most vulnerable members of the community.
He said: "Thankfully, a significant amount of drugs have been seized which could have ended up in the hands of vulnerable people who do not fully appreciate the serious risks associated with consuming illegal substances.
"The risk of taking any drug, particularly when you don't know exactly what is contained within, is significant.
"My message to anyone who is considering taking drugs could also not be clearer – it is just not worth the risk."
Reports about the nine accused have been sent to the Procurator Fiscal and they will all appear in court at a later date.
Anyone with concerns about drug misuse should contact police by calling 101.