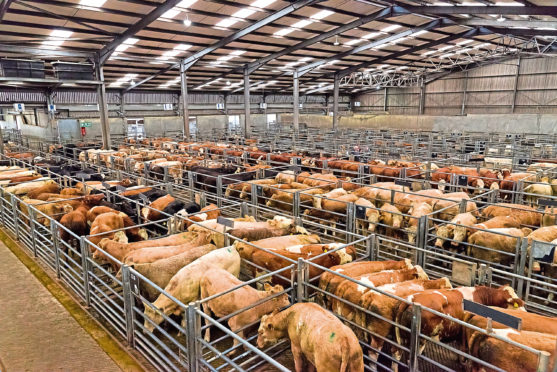 Demand for cattle has been better than expected in recent weeks despite a sharp increase in feed costs, according to the latest quarterly market summary from Aberdeen and Northern Marts (ANM).
"Trade for store and breeding stock this autumn held up remarkably well, confounding the prophets of doom anticipating a collapse in prices due to fodder and straw shortages following the long, dry summer," said ANM.
The Marts' head of livestock, John Angus, said the good late-autumn weather had helped by allowing stock to be housed later than normal, with straw costs also easing since harvest.
Fears of a further fall in the beef breeding herd, meanwhile, were not being realised, with most farmers either replacing cull cows or expanding to spread overhead costs. In that context, the main Thainstone sale of spring calving heifers saw a £69-a-head rise in prices, a move ANM said was "totally against expectations".
Although finishing cattle have done well this back-end, boosted by the good harvest weather and a supply of better-quality barley, ANM isn't expecting a pre-Christmas surge in prime prices. That's due to cattle instead coming to market earlier than in the past, combined with a two to three-week waiting list for slaughter times at abattoirs.
ANM prime and cull cattle manager Tim McDonald urged finishers to bring cattle to auction as soon as they're ready rather than incurring an extra two to three weeks of feeding costs and risking stock becoming too fat.
On the lamb front, ANM said store prices had risen by around £10 a head in recent weeks – an upturn in values helped by late-autumn grazing becoming more plentiful. Against that, a sharp rise in the cost of concentrates, up 20-25%, is forecast to make winter feeding more expensive.
Even so, ANM's deputy head of livestock, Colin Slessor, expects numbers to be tight, after last year's late-spring storm hit some hill flocks hard. He said prime lamb prices should firm through to the spring.
On fears the UK could end up with a no-deal Brexit, potentially affecting lamb exports to Europe, ANM said this had already hit the autumn trade for breeding stock with gimmer prices £10-£15 lower than 2017.
"The trade for rams held up well through the autumn, however," stated the summary, adding that the prime lamb market is also showing signs of improvement after slipping back in September and October.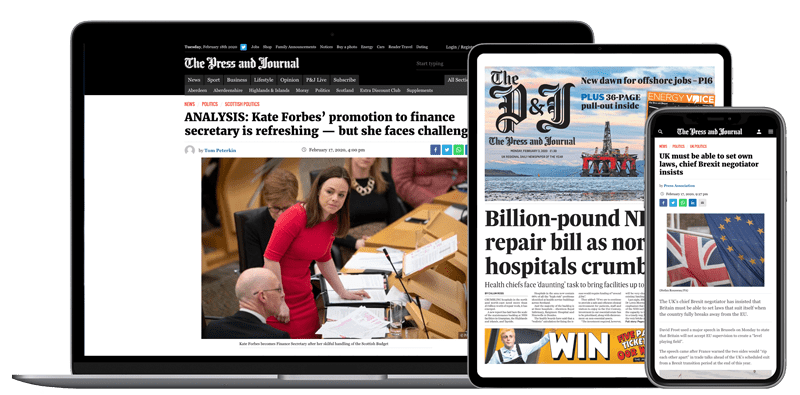 Help support quality local journalism … become a digital subscriber to The Press and Journal
For as little as £5.99 a month you can access all of our content, including Premium articles.
Subscribe