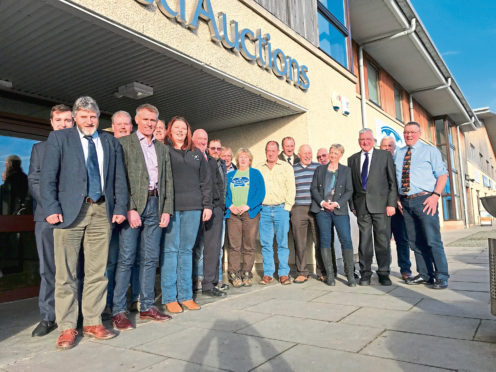 Farming lobbyists appeared to make some headway yesterday in their campaign to force the Scottish Government to maintain Less Favoured Areas Support Scheme (LFASS) at 100% of current levels.
After a meeting in Stirling with the farmers' union's LFA committee and representatives from the national beef and sheep associations, Rural Economy Secretary Fergus Ewing pledged to provide detail of his "proposed direction of travel" within weeks.
He said he would "explore every available option" and insisted he was determined to continue funding the vital support at 100% through to 2021.
It is the government's latest concession in the ongoing LFASS saga after Mr Ewing provoked farming industry outrage last week by announcing that funding would be cut to just 20% of current levels in 2020-21 before performing a screeching U-turn in Parliament and upping the guarantee to no less than 80% in both 2019-20 and 2020-21.
However, that figure – £52 million rather than the current £65m – still falls far short of what the farming industry insists is required to provide a lifeline to the viability of upland farms and crofts.
NFU Scotland's (NFUS) LFA committee chairman Robert Macdonald said any shortfall in support was "completely unacceptable".
He said: "We are committed to working with the cabinet secretary and his officials to identify routes to making up any shortfall and to fully restore the LFASS budget back to £65 million for all future scheme years.
"I absolutely believe it is in our shared interests to identify a route to fully restore LFASS budgets and provide a vital financial boost to farmers and crofters who are forging a living out of some of the hardest land in the country while also preserving the beautiful, natural landscapes which they tend to.
"The fact that the cabinet secretary was keen to attend our meeting at such short notice is recognition of how seriously the Scottish Government are taking the matter."