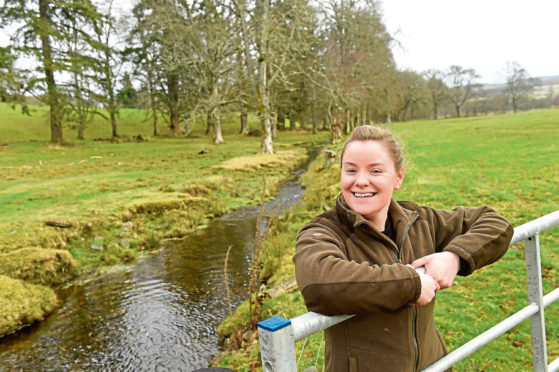 A farmer's wife and mum-of-three from Glenurquhart, near Inverness, is gearing up for her second season of growing pumpkins after being the first to establish a pick-your-own pumpkin patch in the Highlands.
Barbara Girvan, who is also a part-time primary teacher for the Highland Council, farms at Corrimony with her husband David and their three young children, Lucy, Angus and Gregor.
The family's 7,400-acre upland/hill unit is home to 150 suckler cows and 1,200 ewes.
They rely on low maintenance, productive breeds such as the Stabiliser and Lleyn, which they find perform just as well as continental breeds. Rotational grazing has also been a main focus in the farm enterprise in recent years, which has increased grass utilisation.
Initially, the pumpkin patch – which is now known as Loch Ness Pumpkins – was a trial to raise money for the Ronald McDonald House, Glasgow, where David and Barbara stayed when Angus was poorly, and to create a fun day out for children and families in the local community.
Last year's pumpkin picking open day at the end of October attracted 150 children and their families to Corrimony and, between booking fees, the purchase of the pumpkins and other homemade produce and activities, Barbara raised £3,297 for her chosen charity.
Barbara said: "I'm a firm believer that the agricultural industry needs to target the public's perception of how our industry actually works.
"Too many children are unaware of how produce gets onto our plates so I'm really keen to get some of the local schools involved in this year's crop of pumpkins."
She said the biggest contribution to the enterprise was the pumpkin growing process.
"I spent two full days in May transplanting the 265 seedlings from the polytunnel to the patch and due to the warm weather in the summer, we had to set up irrigators," said Barbara.
"The wet weather after the heatwave did cause rot to a few of the pumpkins but overall they grew very well for us."
As a result, Barbara will plant four times as many pumpkins in this year's crop and plans to hold four picking sessions/open days over two weekends in October.
Pumpkins seeds, which are bought from RM Welch and Son, will be planted in May in a greenhouse.
They will then transplanted in June and Barbara hopes to welcome around 1,000 children over the four days and involve local school children throughout the week.
"Pumpkins need about two weeks to harden, so we cut them from the vine and stored them inside for a few weeks before putting them back onto the patch on top of a layer of straw," said Barbara.
"We found that the public were going for smaller pumpkins in the patch last year and the smaller types are better for eating as they have a thick cavity wall.
"This year, we are also going to plant the Early King variety so it will be interesting to see how well they grow up here."
While Barbara does hope to support a charity again this year, the public will pay £3 per car on Eventbrite ahead of their session and an additional fee for the pumpkins they pick.
A proportion of that money will go to charity, while the rest will cover general costs and the other activities on the farm.
Barbara said: "We're hiring in a marquee for a fortnight and new activities will include a fairy walk in the avenue of trees situated above the pumpkin patch and a kale maize for children to play in.
"Pumpkin carving, ride-on tractors, a farm safari and the home-made train made out of barrels will all be back this year for the public to enjoy."
For more information and to follow the Loch Ness Pumpkins journey, visit www.lochnesspumpkins.com or visit the Facebook page, Loch Ness Pumpkins.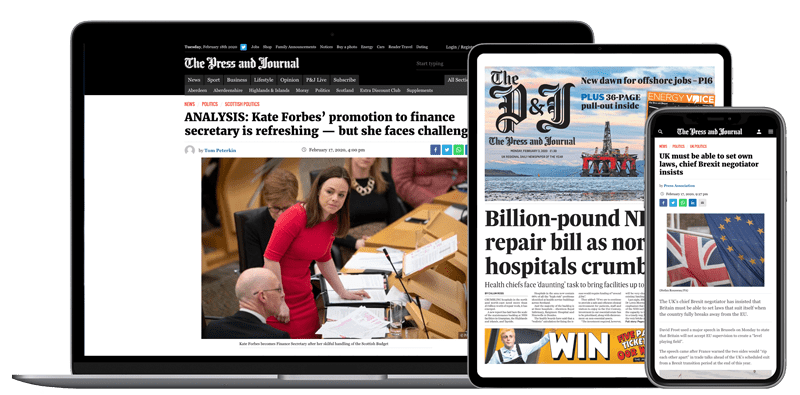 Help support quality local journalism … become a digital subscriber to The Press and Journal
For as little as £5.99 a month you can access all of our content, including Premium articles.
Subscribe