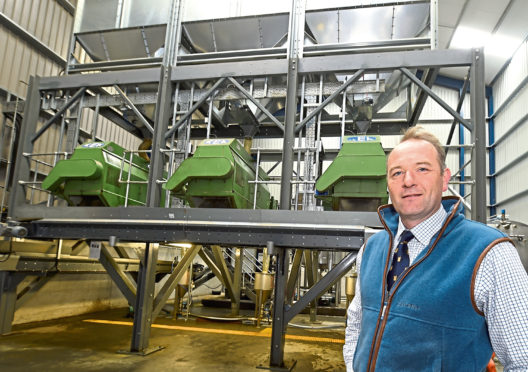 North-east animal feed firm Norvite Animal Nutrition has invested £375,000 in a new mobile milling machine.
The company, which has manufacturing sites at Insch, Oldmeldrum and Ochiltree in Ayrshire, as well as operating three stores, said the purchase of a Buschhoff Tourmix 04 Duo would enhance its offering to pig and poultry clients.
Managing Director Ed Smith said the purchase was expected to improve business output by up to 30%, significantly increase its capacity to service clients, and lower business costs associated with the maintenance of older machinery.
He added: "With our mobile-milling business growing and our fleet of vehicles ageing, we needed to invest to maintain service levels on our farm."
The purchase of the new machine was funded by an asset finance package from Clydesdale Bank.
Commercial Relationship Manager Ian Grant said: "We're thrilled our support has enabled the business to scale up its operations."