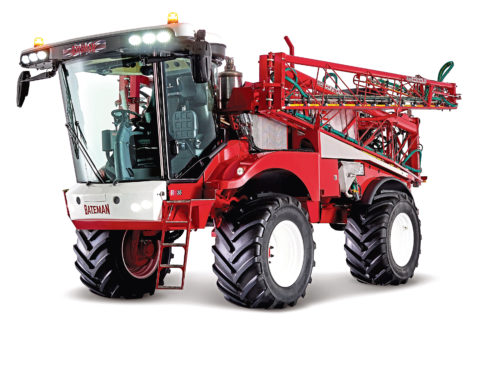 Top-spec crop sprayers are already among the most sophisticated machines on the farm, but engineers continue to develop new features to further improve spraying accuracy.
Amazone's latest Pantera 4,500-litre self-propelled sprayer can be equipped with ContourControl boom height control and the addition of SwingStop.
ContourControl comes with six ultrasonic sensors – two on the centre section and two on each of the outer boom sections that operate independently.
Apart from keeping the boom parallel to the ground, the system can lift or lower one or both boom wings to match the lay of the land as far as possible.
Optional SwingStop is an active yaw stabilisation system designed to minimise horizontal movement caused by the machine pitching and rolling and when it completes a turn.
Unlike passive systems with springs or rubber blocks, SwingStop is active, using accelerometers to measure movement, which is countered by fast-reacting hydraulic cylinders on the boom mounting frame.
Amazone plans to enhance its performance with pulse width frequency modulation (PWFM) nozzles that can vary their output rapidly to maintain the correct application rate regardless of the boom's speed over the ground.
Bateman Engineering has introduced PWFM technology as an option for its latest RB self-propelled sprayers – but more for its ability to regulate sprayer volume output with little or no impact on spray quality.
Instead of emitting a continuous flow, a PWFM system sprays with very rapid spurts.
The control system switches individual solenoid bodies on and off from 10 to 30 times a second; varying the 'open' phase determines the volume of liquid delivered.
This can be used to compensate for the sprayer working faster or slowing down without changing the pressure at the nozzle and without, therefore, having any impact on the droplet size mix within the spray.
With GPS, a PWFM system can compensate for differences in the speed at which nozzles pass over the target during a curve, when nozzles on one side of the boom prescribing the outside of the curve travel faster than those on the inside.
Multi-step section control and constant self-diagnosis that flags up a nozzle blockage or solenoid failure are also part of the package, together with a choice of AgLeader InCommand 800 and 1,200 (or the base Compass) displays providing rate control, auto boom height, variable rate, section control and other sprayer functions.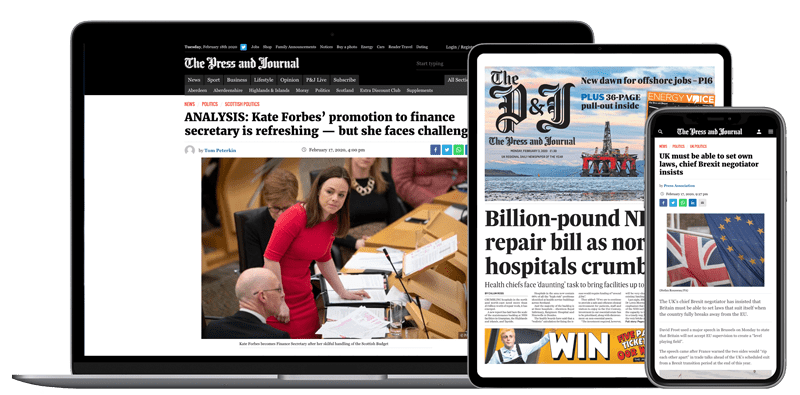 Help support quality local journalism … become a digital subscriber to The Press and Journal
For as little as £5.99 a month you can access all of our content, including Premium articles.
Subscribe