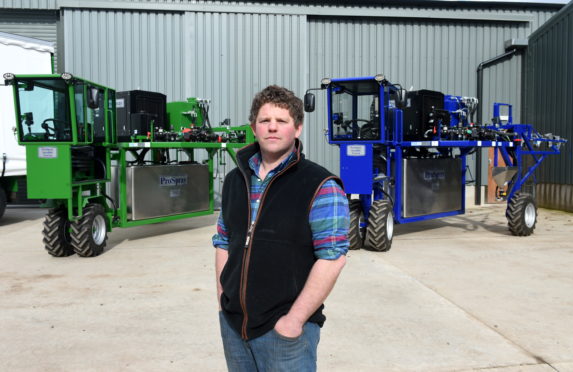 A new state-of-the art self-propelled sprayer for use in table-top strawberry growing systems has been developed by a Scottish farm machinery firm.
The McDonald family has been producing bespoke machinery for the agricultural industry for more than 25 years under the Vegcraft brand.
McDonald Agri is run by brothers Angus and Malcolm alongside Angus' sons Fraser and Murray, and Malcolm's sons Adam and Gillan.
As well as producing machinery from their base at Laverockhall, Carmyllie, near Arbroath, the family run an extensive growing operation in Angus and Aberdeenshire.
Cropping includes: broccoli, brussels sprouts, cauliflower, parsnips, potatoes, rhubarb, kalettes, wheat and spring barley.
In recent years the family have expanded into the soft fruit market, with a 30-acre field set up with polytunnels for growing strawberries and blueberries.
And while the family have previously produced refrigerated curtain-sided trailers for the transport of soft fruit, this is the first time they have produced a specialist machine for the fruit-growing process.
"We started growing strawberries two years ago and realised there was a market for sprayers for the fruit industry," said Gillan.
He said a local grower – Allen Innes, farm manager for L.M. Porter, East Seaton Farm, near Arbroath – contacted him in October 2017 asking him if he could make a bespoke self-propelled table-top sprayer.
"That's how the fruit sprayers started," said Gillan who along with his family has now produced four machines, which are out working on fruit farms.
"It (the sprayer) has to straddle the rows and, due to the lack of space between rows, it has to be a high machine."
The ProSpray Straddle Tractor, as the machine is called, is made to a grower's specifications with tank capacities ranging from 600-800 litres. Row-widths vary from four to six, and machines with air-assist have two air-hands on each row.
"Each is bespoke to the width of the tunnels and number of rows inside," said Gillan.
"There is also the option for air assist, which moves the canopy of the plant to get the chemical right into the crown of the plant. It gives good penetration into the canopy and it's more targeted. It should be able to reduce chemical usage."
The next step for the McDonalds is to produce a demonstration unit to showcase the technology to other growers.
A prototype blueberry sprayer, complete with air-assist and designed for use in a tunnel with three rows of bushes, is also being trialled.
"Our equipment is all tailored to the growers' requirements rather than being off the shelf systems," said Gillan.
"The biggest reason dad started out producing machinery for us years ago was that growing vegetables we needed harvesting equipment that was not on the market."
He said the family's own experience growing produce was an advantage when developing machinery for other growers.
"It's always great to trial it on your own farm first. If it does not work here, it won't work anywhere else," said Gillan.
"The farm goes hand-in-hand with the workshop. They both work very well together as a unit."
Other products produced by Vegcraft include: flatbed trailers; curtain-sided trailers; sprayer bowsers; low loaders; vegetable harvesting booms; the ProFill sprayer induction unit; layflat winders; refrigerated trailers; and vegetable harvesting equipment.
The company has also been appointed dealer for Irrifrance irrigation equipment. It is also main dealers for oroflex layflat hose.
The McDonalds say the business will continue to grow fruit and vegetables and develop machinery driven by a "good family dynamic".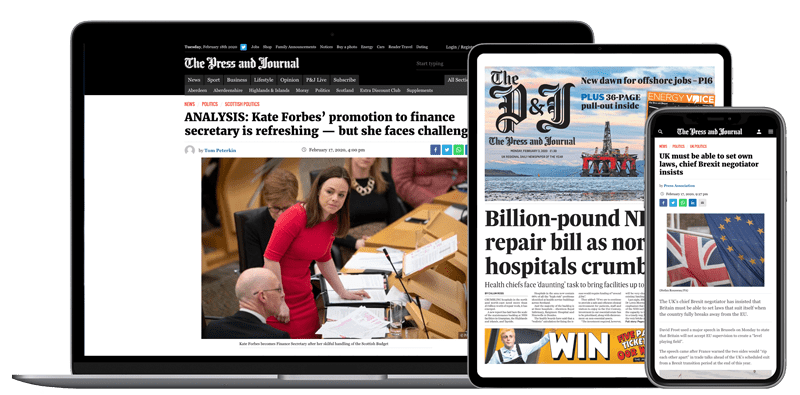 Help support quality local journalism … become a digital subscriber to The Press and Journal
For as little as £5.99 a month you can access all of our content, including Premium articles.
Subscribe