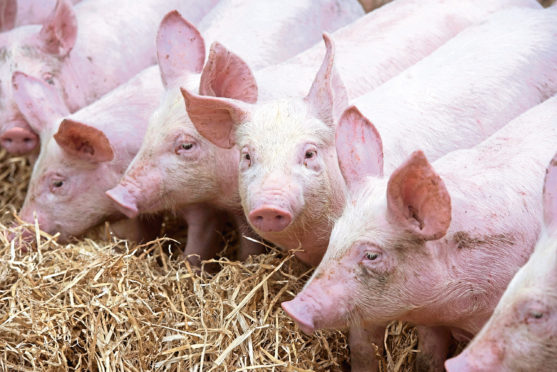 A major all-industry workshop focusing on how to control and eventually eliminate PRRS, arguably the single most important endemic disease of pigs across the country, is planned for next month.
The event takes place at the Lochter Activity Centre, near Oldmeldrum, on October 31.
PRRS, or Porcine Reproductive and Respiratory Syndrome in full, is capable of having a massive economic impact on pig production, as well as causing health and welfare problems.
The disease is already at the centre of a Moray-based pilot project involving several local farms, and next month's event will discuss this in more detail.
Co-ordinated by Eilidh Corr at SRUC Veterinary Services in Inverness, the aim of the pilot is to develop a PRRS control and elimination strategy, with the ultimate aim of ridding Scotland of this most debilitating and costly disease.
"As part of the pilot, the October 31 workshop will look at how movements on and off units could impact on disease spread," said Ms Corr.
"This has relevance far beyond the PRRS virus, with swine dysentery already appearing back in Scotland this year, as well as the worrying advance of African Swine Fever across Europe. These are all reminders of the ease with which such conditions can spread."
While farmers are obviously involved at the sharp end of coping with the PRRS threat, alongside other diseases, it's hoped next month's workshop will also attract the interest of all who visit pig farms on a regular basis, usually for business reasons.
"We need to approach this issue on a collaborative basis," said Ms Corr.
"It's not a case of pointing a finger at one sector, but more a fact of recognising that we can all be part of the solution, if we work together."
The keynote speaker at Lochter will be Thibaud Porphyre, epidemiology, economics and risk assessment specialist at Edinburgh's Roslin Institute, commenting on how the complexity of Britain's live pig trade network impacts the spread and control of infectious diseases.
"The emphasis of the event will be very much on its workshop structure, a model we've chosen to enable everyone to have their say and to identify practical collaborative solutions for the future," said Ms Corr.
The workshop starts at 3pm and anyone wishing to attend can register by contacting Ms Corr on Eilidh.Corr@sac.co.uk or 01463 246041.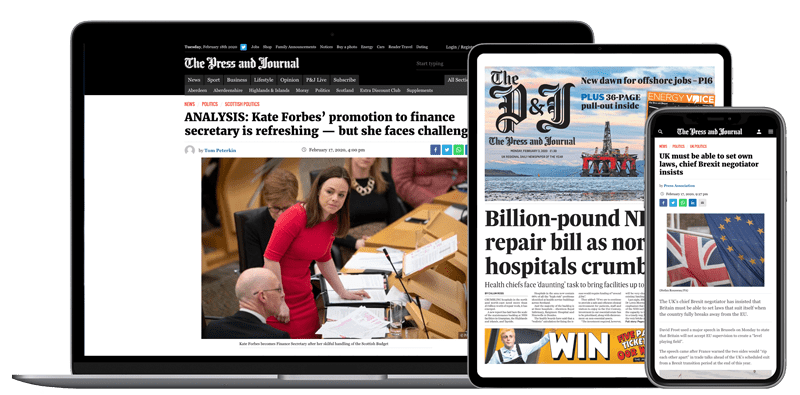 Help support quality local journalism … become a digital subscriber to The Press and Journal
For as little as £5.99 a month you can access all of our content, including Premium articles.
Subscribe