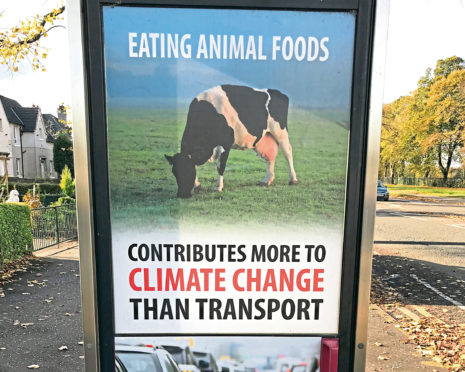 Farmers and crofters are being urged to alert NFU Scotland (NFUS) of any advertising with inaccurate claims about the agricultural industry.
The farmers' union says it stands ready to take action and complain to the relevant authorities about any advertising with false claims about the farming sector.
It follows NFUS lodging a formal complaint with the Advertising Standards Agency (ASA) in June about a poster campaign in Scotland, run by GoVeganWorld, which claimed eating animals contributed more to climate change than transport.
NFUS said the claim was contrary to UK and Scottish Government figures, so it contacted GoVeganWorld asking it to withdraw the posters.
After receiving no response from the vegan body, NFUS lodged an official complaint with ASA.
The complaint is listed by ASA as being "informally resolved" and the posters have been taken down in the past few weeks.
NFUS president Andrew McCornick is now urging everyone involved in the industry to flag any similar advertising to the union.
"Farming's frustration over misinformation being spread about the industry has never been higher," said Mr McCornick.
"When we see inaccuracies, we must challenge them."
He welcomed the work by ASA to resolve the issue, but said the posters were visible in cities up until a few weeks ago, despite the complaint being lodged almost six months ago.
"While the organisation has now agreed to remove the posters, their damaging and inaccurate messaging has been visible throughout this period," added Mr McCornick.
"We urge our members to continue to bring false claims to our attention and we will act, where we can, on their behalf."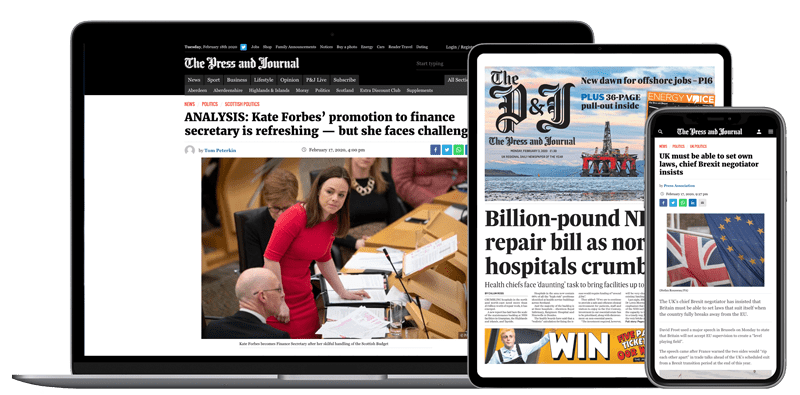 Help support quality local journalism … become a digital subscriber to The Press and Journal
For as little as £5.99 a month you can access all of our content, including Premium articles.
Subscribe