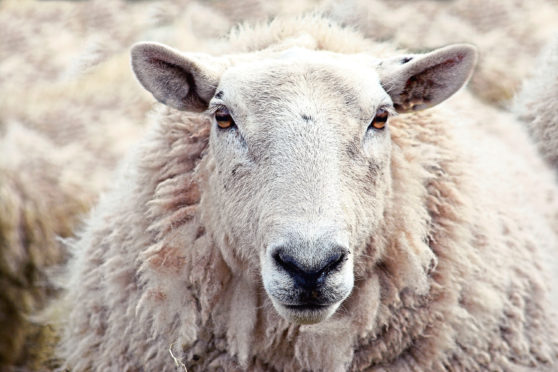 The use of ultrasound scanning to detect small tumours in the lungs of sheep could greatly reduce cases of ovine pulmonary adenocarcinoma (OPA), claim researchers at the Moredun Research Institute.
OPA is an infectious lung cancer specific to sheep caused by the jaagsiekte sheep retrovirus.
The early stages of OPA cannot be clinically diagnosed, and once visible clinical signs include difficulty breathing, loss of weight, and liquid dripping or pouring from the infected animal's nose.
Dr Chris Cousens told a briefing that work to scan sheep for early signs of OPA was reaping rewards and farmers could now use the technology to test and cull sheep for the disease.
"Generally with OPA, by the time you see the disease it's very advanced," she said.
"But by scanning the whole flock and taking out the positives we are showing that this test can be useful."
She said ultrasound scanning, which costs between £1 and £2 per sheep, should be carried out at least once a year.
"We have been working with farms doing ultrasound to diagnose OPA at an earlier stage than is possible from clinical signs," said Dr Cousens.
"The results are very encouraging with a steady reduction in the number of cases of OPA seen each year."
She said the scan will reliably detect tumours of 2cm or more in size.
However, it cannot guarantee that a sheep is free from OPA as it will not detect smaller tumours.
"Some people say 'these tups have been tested and I can guarantee they don't have OPA', but that's not correct," she added.
She said regular testing was essential to keeping on top of the disease and an accreditation scheme could be developed on the back of scanning results.