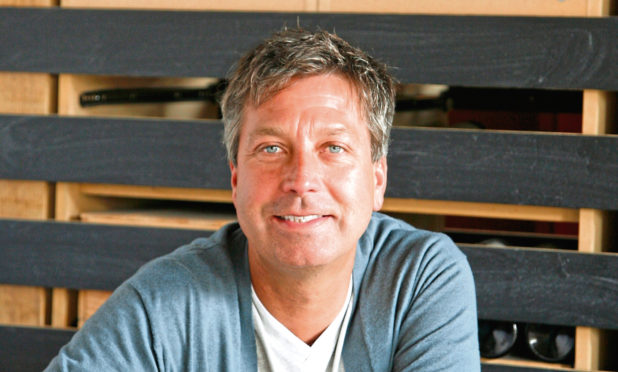 Celebrity chef John Torode has thrown his weight behind a new promotional campaign for lamb just as the latest market outlook predicts retail demand for the meat will fall by between 9-19% this year.
Lockdown saw retail volumes for lamb decline by 7.5% and now levy body AHDB has painted a bleak future in its latest market analysis, with volumes in the second half of 2020 expected to remain below 2019 levels.
AHDB states: "Losses for lamb in the retail market during lockdown are expected to continue, linked to the perception of lamb being a less versatile protein, as well as having a higher price point, meaning people feeling the pinch on household budgets may switch to cheaper proteins."
The levy body's most optimistic scenario, in which the takeaway market for lamb remains elevated, predicts a 9% decline in volumes, but if restrictions are prolonged or any relaxations to lockdown are short-lived and the food service sector remains closed for the rest of 2020, AHDB warns the overall demand for lamb could fall by as much as 19%.
However, at least imports are forecast to decline this year, driven by a lack of product availability in New Zealand and continued higher demand from China.
Against this background a "make it with lamb" campaign is set to launch across Great Britain this month, paid for by the £3.5 million fund of levies collected in England for animals which have been reared in Scotland and Wales.
The campaign will include video on demand, radio sponsorship and digital and social advertising as well as local news partnerships, and recipes featured in the first phase of advertising include easy one-tray options such as lamb chops with feta, lamb wraps, lamb and tzatziki pittas and lamb satay skewers.
TV presenter and chef John Torode will help promote the meat's flavour, quality and versatility.
In a joint statement, the levy boards, AHDB, Quality Meat Scotland and Meat Promotion Wales said: "The 'make it lamb' campaign aims to drive lamb sales across the country by providing consumers with a range of new simple, delicious lamb recipes as well as tips and ideas, perfect for family meals or summer BBQs.
"It's difficult to predict how demand will evolve in the second half of the year as we reach the peak production period for lamb in the UK.
"We will respond as needed through engaging campaigns targeted at the most appropriate segments of the market."