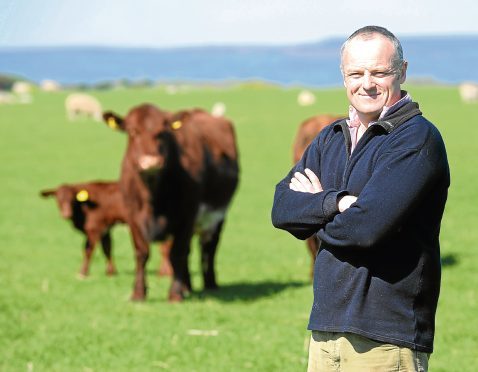 Covid-19 may have prevented people being able to visit farms and crofts for Open Farm Sunday in June, but the event's organisers are giving people the chance to virtually visit a number of farms later this month.
Open Farm Sunday organisers – Linking Environment and Farming (Leaf) – have organised a two-day virtual event on September 19-20 featuring live interactive tours and demonstrations from farmers and chefs across the UK.
This includes a tour of the Scott family's Fearn Farm in Easter Ross.
Leaf is encouraging farmers and crofters to get involved and share their own videos, photos and stories about farming across social media that weekend.
"At the very heart of Leaf Open Farm Sunday is telling the real stories of farming and this is the perfect opportunity for farmers across the country to get involved and collectively make a huge positive impact on the British public," said Annabel Shackleton from Open Farm Sunday.
She said the virtual event provided an opportunity to involve more farmers from all corners of the country.
"These could be farmers who may not have been able to host a Leaf Open Farm Sunday event for whatever reason before, but who can dip their toe in this year with as little as one photo or a self-made video on their social channel," added Ms Shackleton.
Advice on how to film and share videos is online at farmsunday.org and people are asked to use the hashtag #LOFS20 when sharing content.