 Farmers' union NFU Scotland (NFUS) is to extend its monitoring of retail shop shelves to check for signs of the Russian trade ban affecting prices or demand for Scottish produce.
While Russia's current ban on meat, fish and dairy items from the European Union, the US, Australia, Canada and Norway is not expected to cause significant disruption to Scottish farm produce, there could be an indirect impact.
EU products typically exported to Russia will have to find new markets, which may result in supply and/or price pressures in the UK.
Some EU member states have already reported significant price falls for commodities.
The European Commission has made nearly £100million available to support fruit and vegetable producers between now and the end of November. The cash is likely to be targeted on steps to withdraw produce from the market.
A meeting in Brussels tomorrow will focus on the impact of the Russian ban on the animal products sector, particularly dairy.
NFUS regularly studies shelf space in supermarkets to assess the support given by retailers to Scottish or British beef, pork, lamb and chicken.
In light of the Russian ban, the union's ScotchWatch monitoring programme will be extended to soft fruit, vegetables and dairy produce.
NFUS food chains relationship manager Kylie Barclay said: "While there are limited direct impacts of the Russian ban on Scottish farmers and their produce, the indirect impacts remain largely unknown.
"However, given that one of the EU's largest exports to Russia is fruit and vegetables, and the perishable nature of these products, the ban is already being felt in some countries.
"The EU is in the process of putting measures in place to support the sector but it is important that we monitor any ramifications for our growers here in Scotland.
"For that reason, key fruit and vegetables for Scotland – such as raspberries, strawberries, tomatoes, carrots and onions – have been brought into our weekly ScotchWatch monitoring scheme so that we can quickly get a handle on any supply or price issues."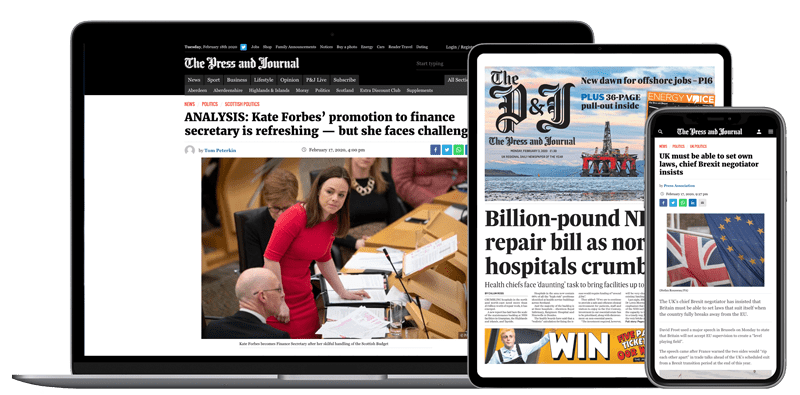 Help support quality local journalism … become a digital subscriber to The Press and Journal
For as little as £5.99 a month you can access all of our content, including Premium articles.
Subscribe