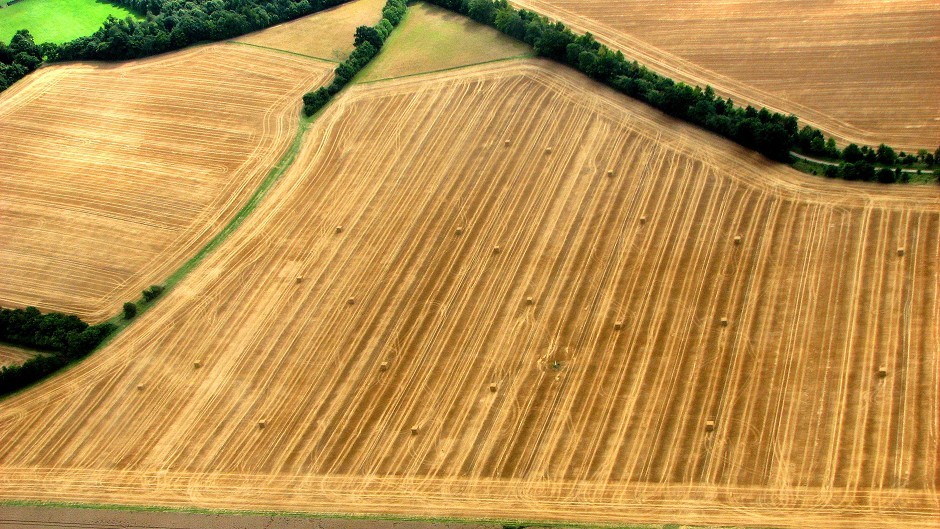 The average cost of renting agricultural land in 2014 increased by 6%, according to statistics from the Scottish Government.
Figures in a report – Tenanted Agricultural Land in Scotland 2014 – reveal the average rent was £15.37 per acre, compared with £14.56 per acre the year before.
Scotland's chief statistician said the increase was driven by increased rental values for poorer-quality Less Favoured Area (LFA) land.
Rents for this type of land were up 10% in the year to £10.11 per acre, from £9.30 per acre previously.
The average rent for other land rose by 1% to £50.58 per acre, from £49.77 per acre previously.
The report estimated that around 23% of all agricultural land – 3.28million acres – in Scotland was rented on a full tenancy or croft in 2014.
The area of land let out on a seasonal basis was down 3.5% to 1.9million acres.
The number of holdings with rented land was up to 16,760, from 16,444 previously.
Within this, the number of 1991 Act tenancies was down slightly to 4,993, from 5,086 previously.
The number of short-limited duration tenancies (SLDT) was up 28.7% to 834, from 648 previously, while the number of limited-duration tenancies (LDT) increased by 35.7% to 528, from 389 previously.
The report said there was no clear link between profitability and whether a farm was entirely owned or entirely rented.
It found rents to be the lowest in the Shetlands and Western Isles, with nearly all rents reported as less than £2.63 an acre.
Rents were highest in Fife and the Lothians, with three quarters of farmers paying more than £24.28 per acre.
Commenting on the statistics, Angus McCall from the Scottish Tenant Farmers' Association said: "Rents are going up in line with inflation so that's quite positive. However, I'm surprised that rents are going up at all because the prognosis for agriculture is not very clever in the short-term. Our Single Farm Payments are going to be down on average by 30% and commodity prices are down too."